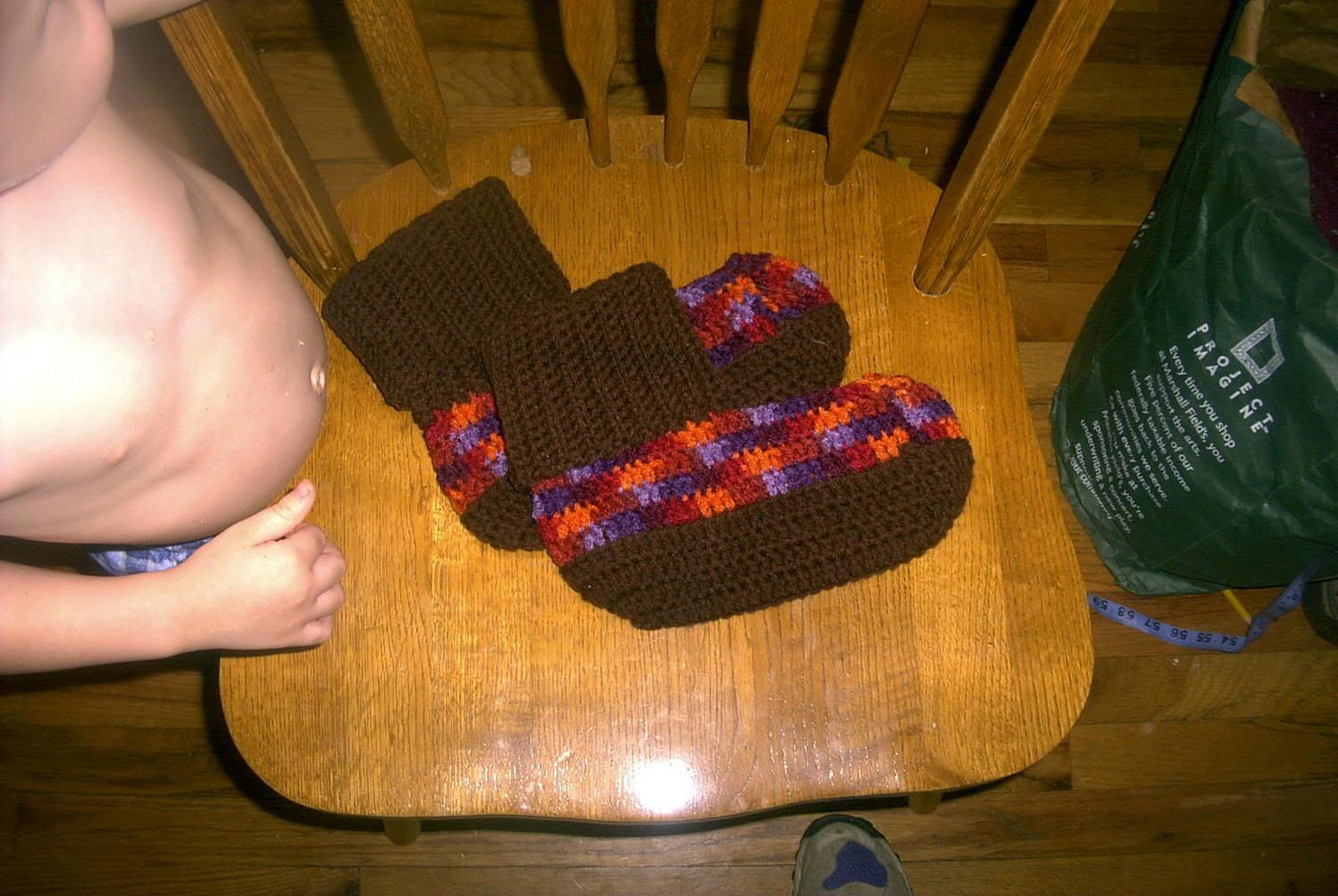 Okay, well these pictures have a mind of their own I guess I will just work around them. First off, I meant to post Maggies' Square but I guess I will save the best for last. ;) Here are the slippers I finished and posted about a while ago. I like the green and camo ones better, but these will keep someones' feet warm I hope. See my munchkins' belly hanging over the chair. :) Then, I totally forgot about these granny squares!! I crocheted these about forever ago. I don't even remember how long ago I made these. I think it's been eleven years. Man.... Well anyway I've been wanting to make squares for the February challenge for Pine Ridge. Guess what I am done already. Ha ha ha that was easy. I was looking for more yarn to start another square, and found these squares. I think there was 19 or 20 granny squares in that bag. I don't even know why I brought these squares with me, they mean nothing to me. Well now they will go to good use.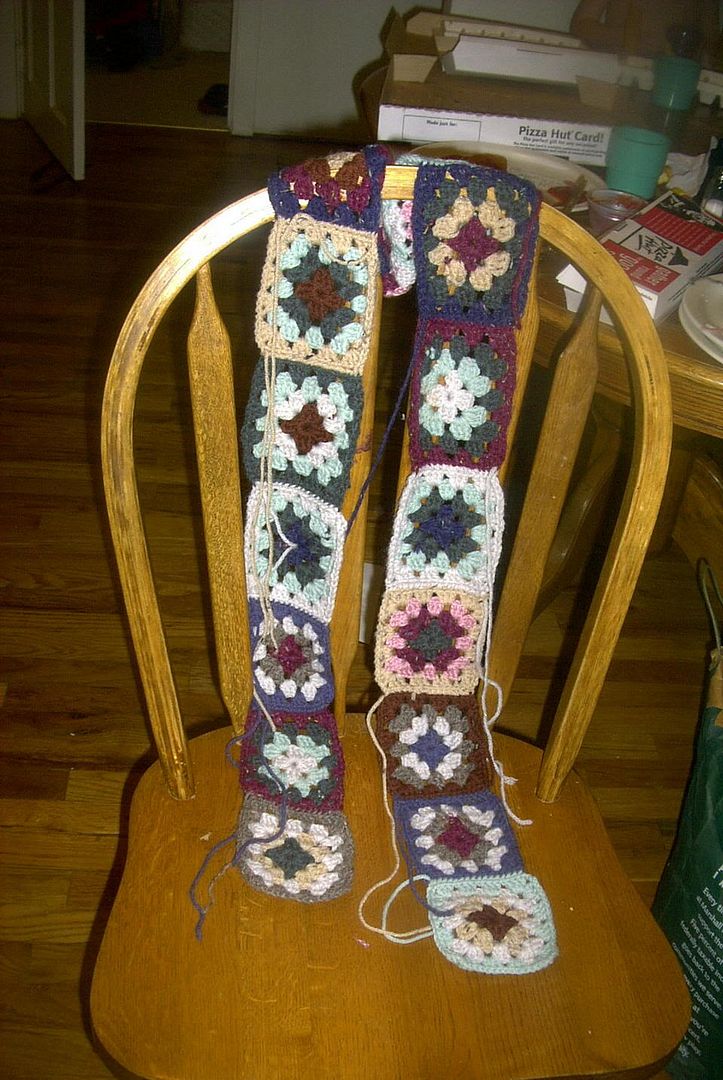 And a strip I sewed together I am going to send. Can you tell we had pizza for dinner last night?
And last but definitely not least (remember I meant to have this picture be first...) Here is the square I made with Crochet Dude's pattern. The color is totally off in this picture. The yellow is more of a buttercup yellow. The green is not so dark. I totally ran out of the green, so I improvised and crocheted two rows of sc. It worked out good though because it was working out to be 12.5" wide with the last row of dcs. It needs to be blocked, of course. I just slapped it on the chair and took a picture, before my camera tried to play any more tricks with me. Sloppy blogger that I am. It really isn't that wonky. I hate that word I don't know why I've been using it lately. Well have a nice Wednesday everyone....