After finishing Tychus, I immediately pulled out the lamb sweater I've been working on. My goal is to finish it,
real
soon. Before he is too big to wear it. I am not completely happy with the way the lamb is turning out. I noticed in the magazine (FC Easy Knitting, Fall 2000 by the way) that the white 'boucle' they used is a lot fuzzier than mine. But, I can't afford anything else right now, so I am trying to make this work. (I still had the receipt in the bag with all the yarn, and when I looked at how much this sweater cost! Holy cow. I must have been working at the time when I bought this yarn. The me, now, would not spend that much, not even on myself, for a sweater! ($46.22!!!) Sheesh... And, here's the back: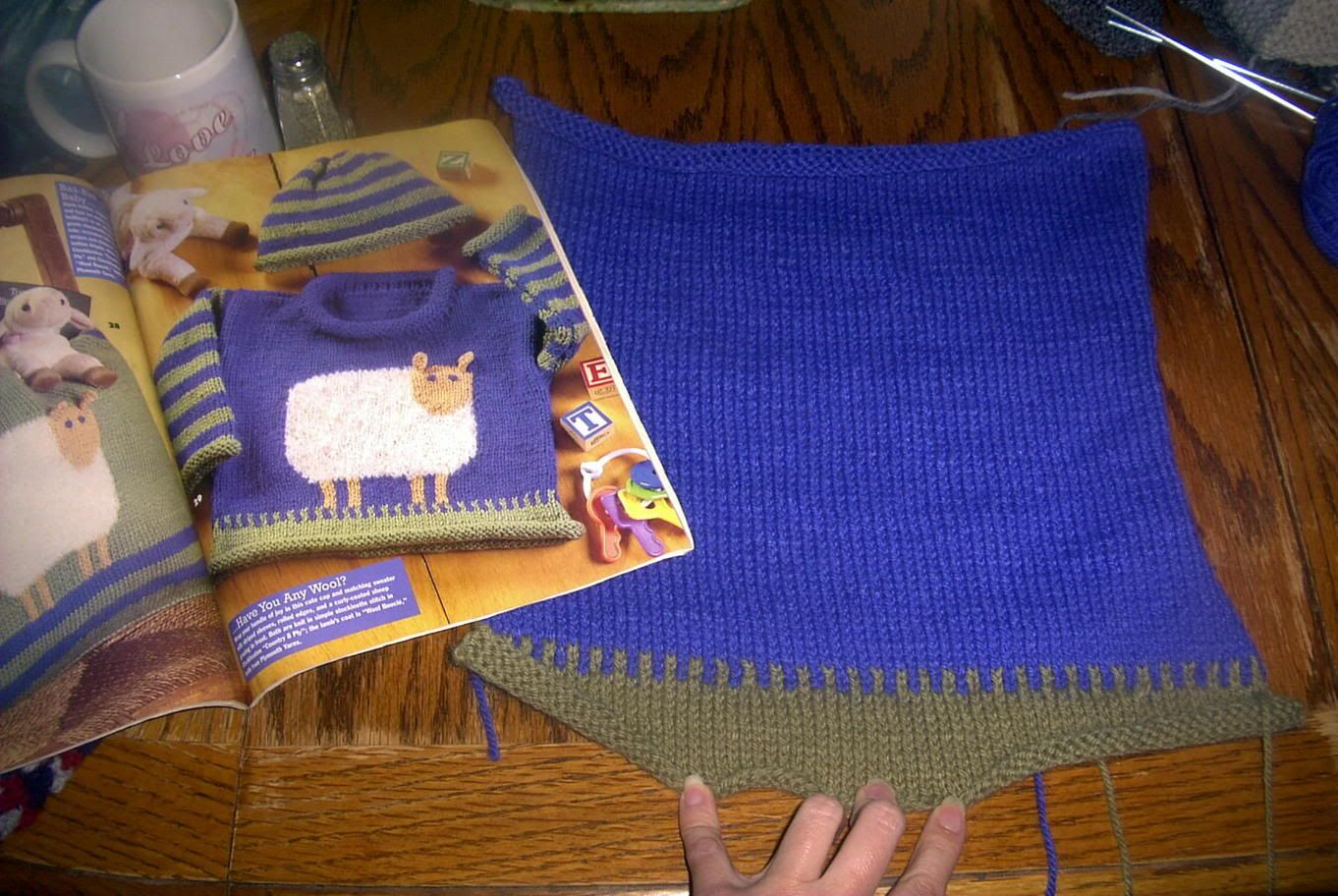 I also cast on for another Tychus, same exact colors (they all look good in this green), for the eight year old. Well I'm off to get ready for another day of school....