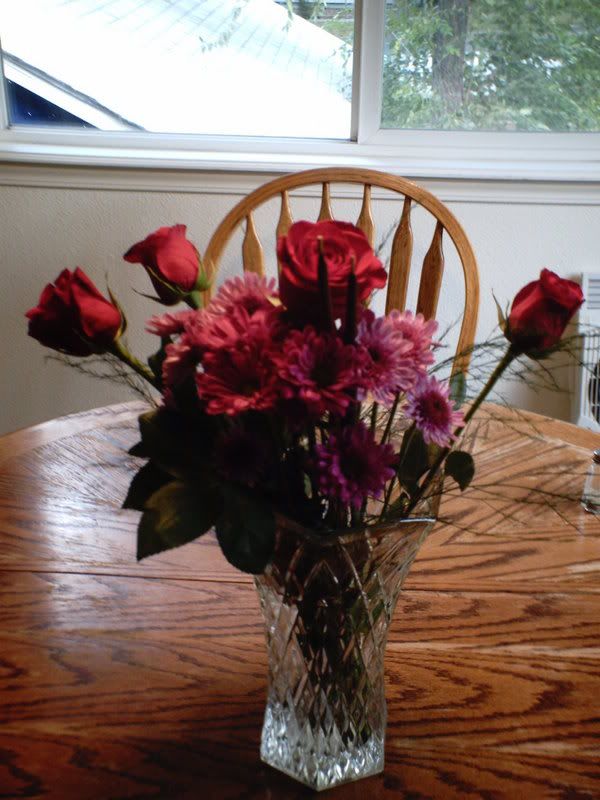 But first, look at the flowers my husband brought me. :) The picture is dark (sigh.....) They are red roses and an orchid color flower that looks similar to a mum (?).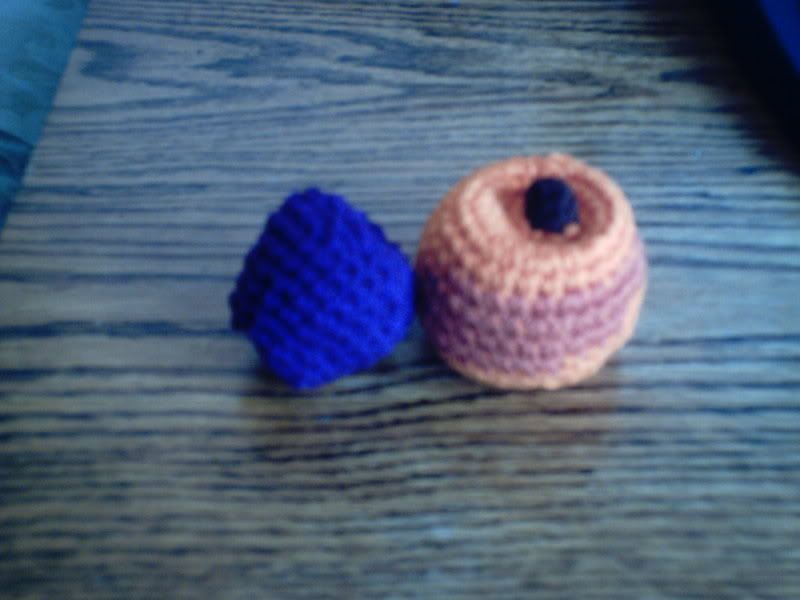 Here is a picture of some stone fruits I have tested for Cupcake. A large blush peach, and a nectarine. The nectarine is actually 'Dark Orchid' by Red Heart, if any of you have that, you can see how off my camera is... :/ I might as well face it, I can't take pictures. :( I thought I could, with my old camera. But now, they are either blurry or washed out, or both. Or too dark. But this is the best picture I have taken of the stone fruit (I took three or four).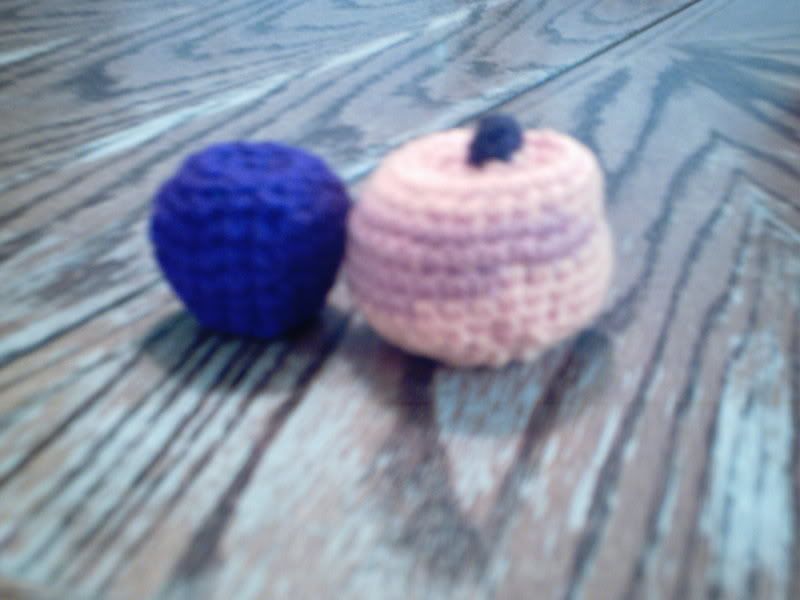 Washed out. I used to have Paint Shop Pro, too. I could edit my color on my pictures. But now I don't have anything.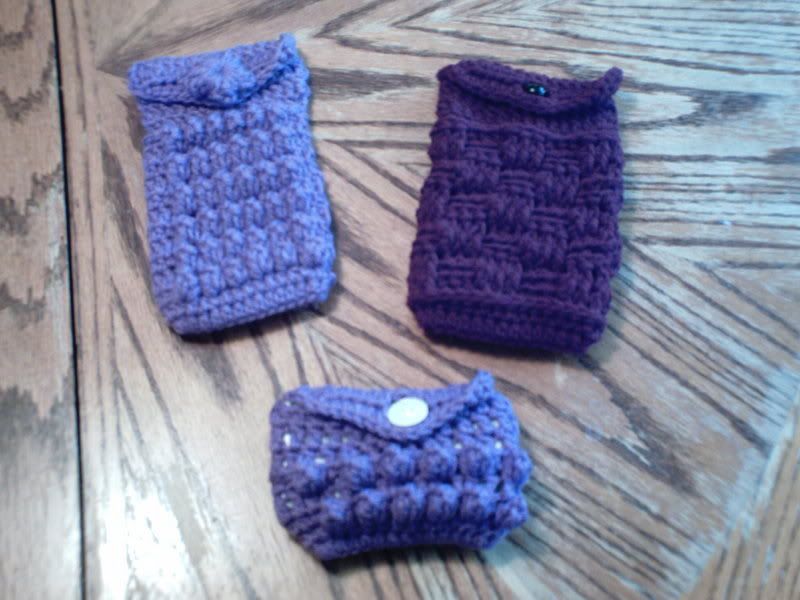 Here are the glasses cases and lipstick/mirror/tissues case I tested for Cupcake, too. (The picture of the case on the green book a few posts back is more true to color of the one on the right.)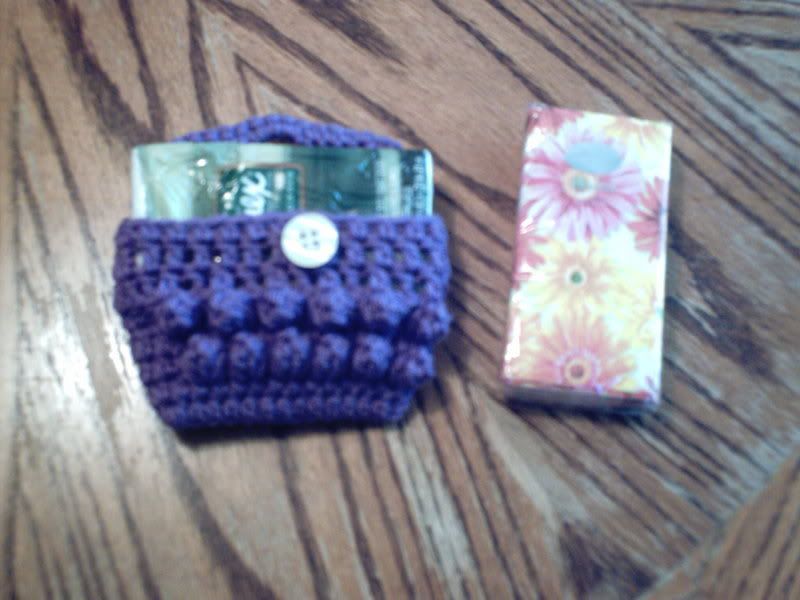 Here is the tissue case. I bought a 'special' tissue pack last night at Hobby Lobby to send to my Grandma, inside the case. (What do you give to your Grandma who has everything she could want? Something she can really use....) :) It is only a tad bit bigger than the Kleenex case, but the kleenex one fits (with a wee bit of stretching, as you can see). I'll have to send both. And look for some smaller kleenex packs. :P Thanks again for letting me test, Cupcake.
I haven't decided what to do with the case on the right. I told my husband he could have it, but it has been sitting here ever since... So I might send it to my Dad.