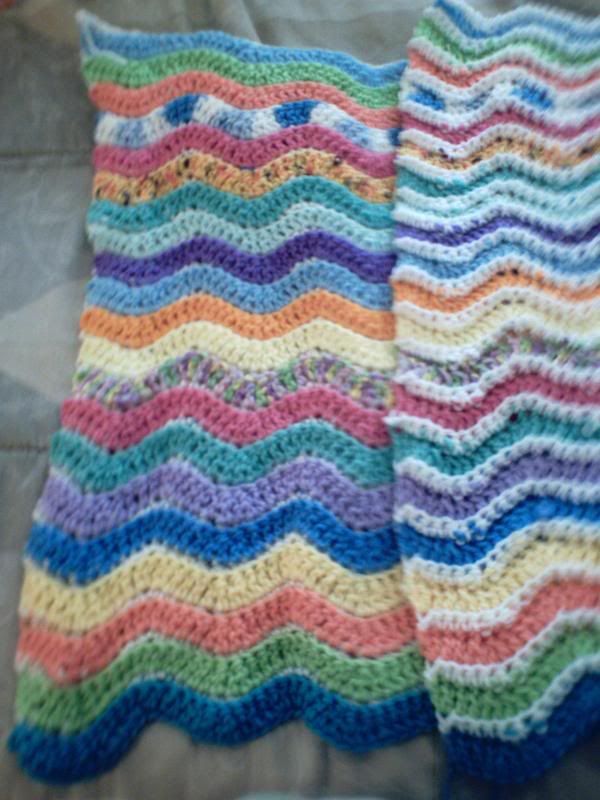 That's a Work In Progress, and a Finished Object. Just in case you didn't know... :P This is a Baby Scrap Ripple Ghan I have been working on. I started this one a looooooong time ago. I don't even remember when. I pulled it out and decided to finish it. I wanted to do only medium brighter colors (about the first five colors of the afghan from the bottom...) but I didn't have many left like that so I guess since it's a 'scrapghan' anyway I will have to improvise and make it work... I think it looks pretty good for all scraps. Incidentally this is my own afghan design. You can find it in
40 Favorite Ripple Afghans
, by Leisure Arts. It is the afghan entitled 'Baby Love'. You can also find it in the booklet,
'Ripples for Baby'
, also by Leisure Arts. I originally designed it to use up scraps, and with the white in between. But when they bought the design, they did it their own way....
And here is a
Baby Cotton Hat
I tested for Mimi. :D Thanks for letting me test, Mimi. You can see Mimi's in the link.