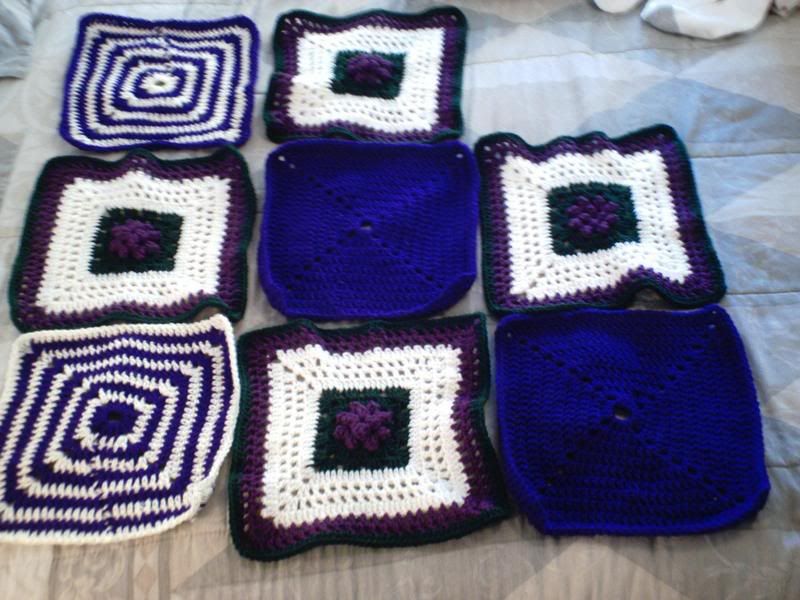 All by myself. Well, I am putting it together. I am having a friend help me make squares. She made the purple granny ones, and the striped granny ones. Now I only have three more to go.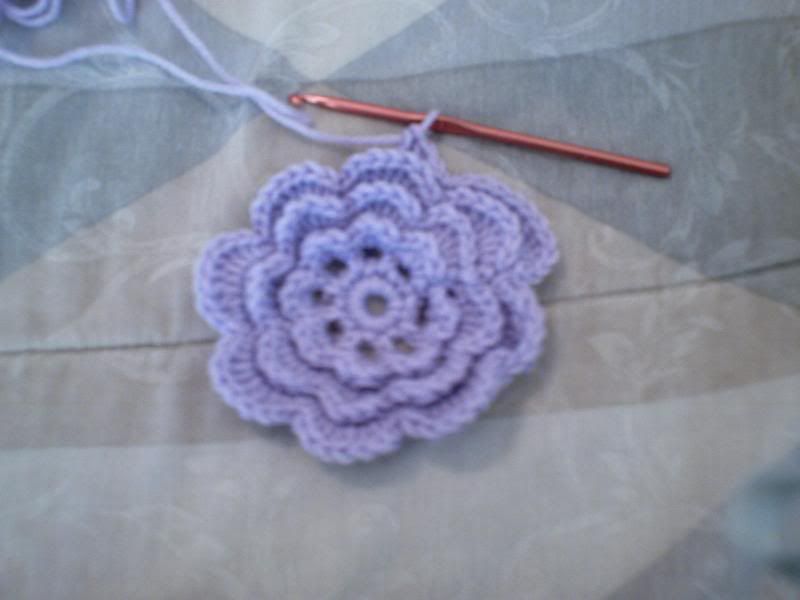 I started this one, it is the
Ribbons and Roses
square. I've made this one before. I want to lighten it up a little, so it's not so dark. I was also thinking about making the
Irish Rose
square. Do you think that's too many flowers? I wanted to do
Maggie's Square
, in some lighter shades. But my friend already made the two stripedy ones.... I don't know!! Waaaaa! And then I have to put it together. I am going to screw it up, I just know it..... :( Well I will finish my squares first, and then worry about the rest. I do need to get some more of the light lavender for the one I am working on... and light sage... sigh. I might just start the Irish Rose one for now until I can get some more yarn.
I'm waiting for a package today, so I don't want to leave until the mail comes.... :P
And, here is something else I have been working on. I had an epiphany on Sunday to make some little critter faces out of the yo-yos, what do you think? From the left: A cat, a pig, and a teddy bear. I also was thinking I could do a mouse, and maybe a rabbit. If I can figure out it's ears... I need to get some more eyes, too. My list keeps growing... Well have a nice Tuesday everyone.