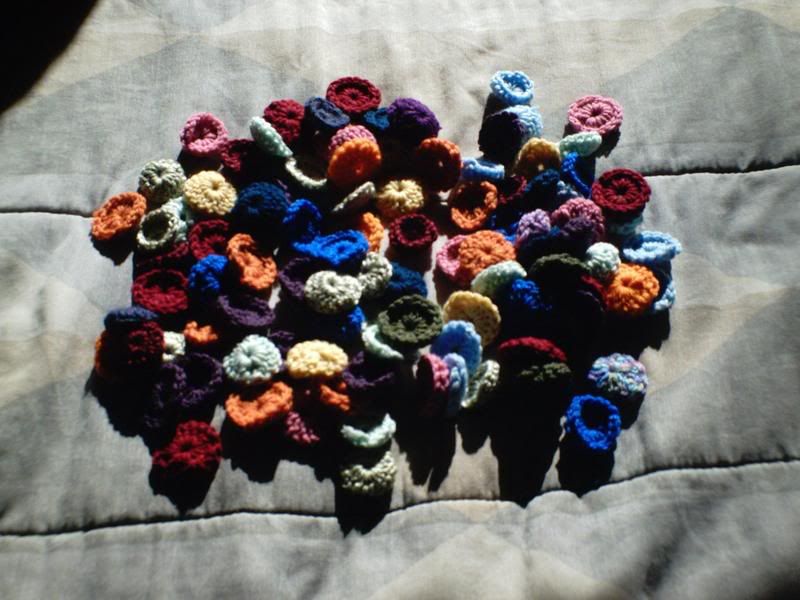 Here are 100 yo-yos I shipped off to be made into a lapghan or an afghan, today. It's for the yo-yo drive at CFAC. It takes a
lot
of yo-yos just to make an afghan. But, on the other hand, if you have little bits of yarn they are good for using up scraps, too. I could have probably made a purse out of these. But I can make more where they came from. Besides, I already have enough on my plate as it is. :o)
Our ten year old asked me 'Can you make me one? I want one that is half black and half red.' I said 'What are you going to do with it?' 'I don't know.' I said 'How about a keychain?' So that's how this one came about....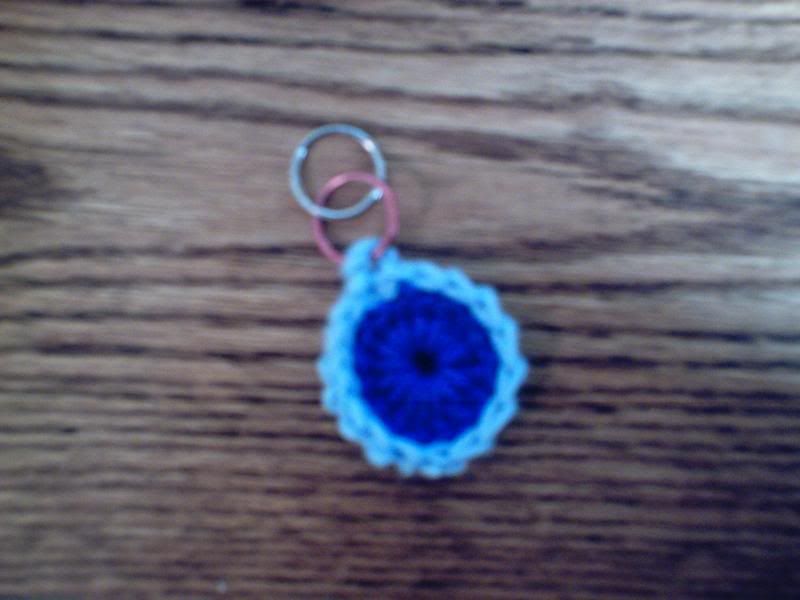 And of course, his little brother wanted one, too. ;) He wanted one I already had made, so I crocheted a different color blue around the edge to attach the keychain ring. Or should I say rings? I don't know why they need two on there.... Anyway~~ I am making a few more of these to donate to the
CFAC store
to sell. It will raise money for the propane fund on Pine Ridge. They only take five minutes or so to make, so I should be able to get a lot done.