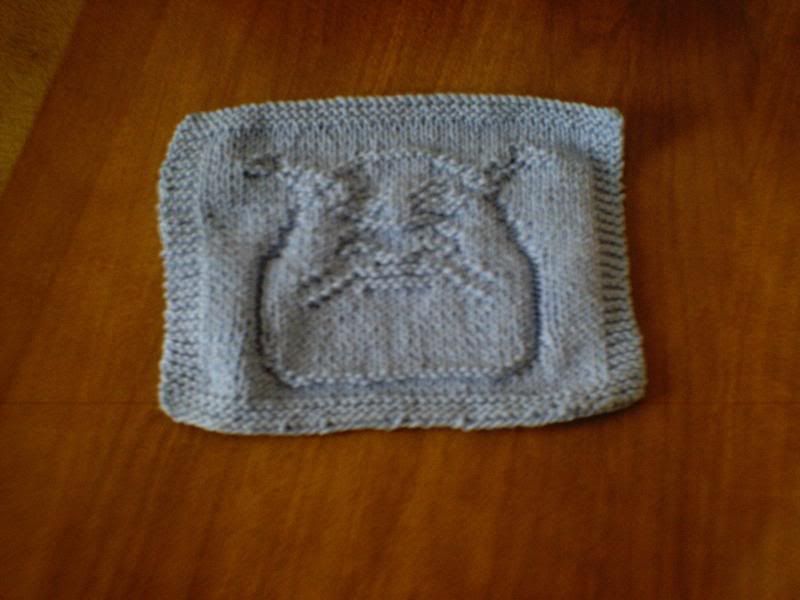 This one is in the form of a dishcloth, but.... it's still a square. ;) This is the dishcloth for the January dishcloth Knit A Long. (Shrek.) Yes, I know it should have been green... but... it is a 'secret' until the dishcloth is done. (That's half the 'fun' of the KAL.) So I have a cornflower blue Shrek. ;P I am going to be hosting the KAL for February, though. So I know what color to use. ;)
I have had these squares done for quite a while, but... they were going into this comfortghan for someone. And I didn't want to ruin the surprise... even though I don't think she reads my blog. Still. This is the whole afghan. It's huge!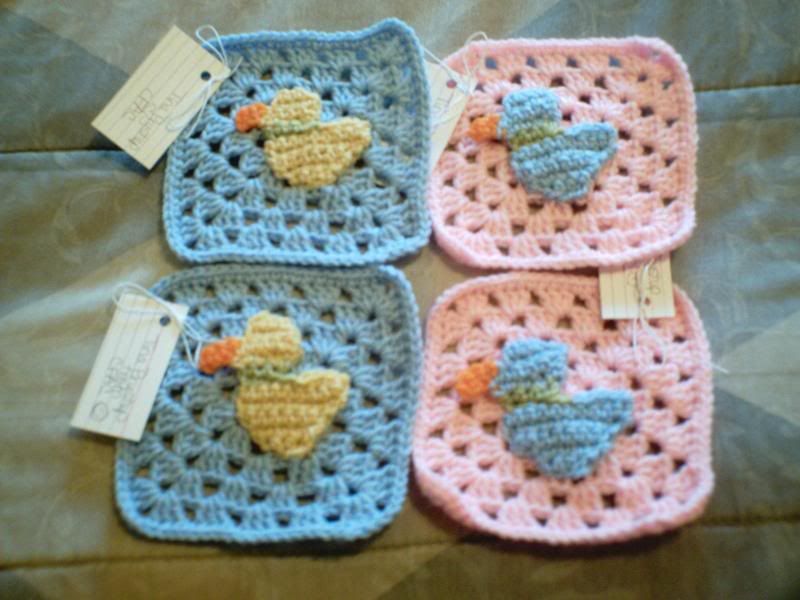 These are four of the squares I did. I just made a granny square and sewed a duck motif I found somewhere online... I think it was on a baby's bubble outfit, or something... I wanted to buy Cupcakes' duck square but didn't have the money at the time so I had to use my peabrain. ;)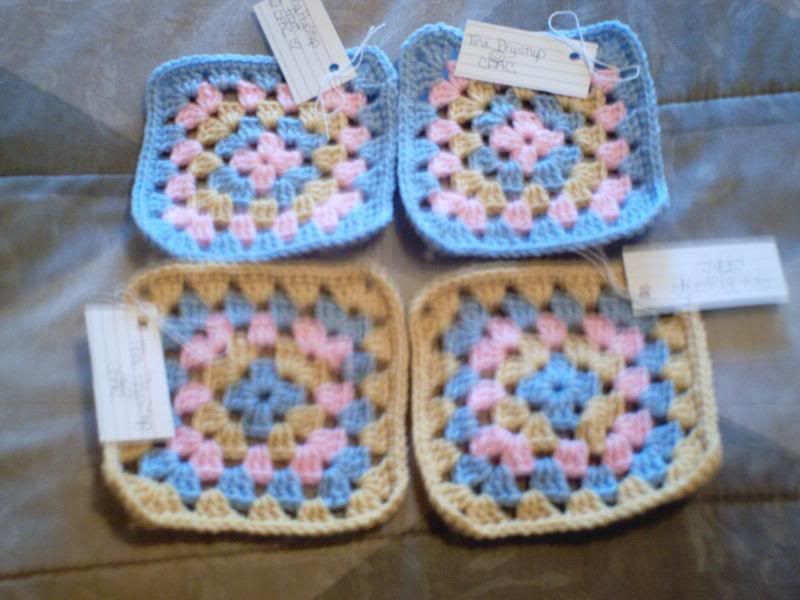 And regular granny squares... I have some more squares that I have had done for a while but I want to wait until I send them (sigh...) I have the box all ready to go. Just need to get to the post office when I get some time/money.