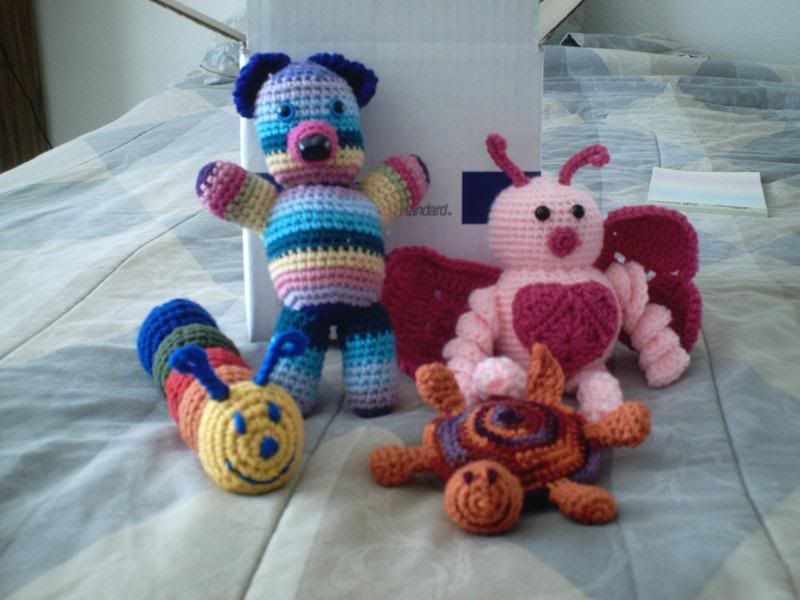 Here are a few of the toys I am sending to the UC Davis. For kids who have cancer or other problems.... :( I took this picture before Mr. Love Bug got here....
Now he and the Mrs. are together... :D Here they are having a spot of tea, this morning... Hey, I never had a tea set when I was little. So I am making up for it now... I got those little cups at the WalMart where we used to live. Every time we went I would try and remember to bring some extra quarters for the 'game room' and so I could get myself a toy, too. :P I'm just an overgrown kid at heart...
I hate to split them up (although I know they will be when they get there, probably.) Oh well. I can make another set for myself. :P
I forgot to add: The turtle is
Yarncat's Turtle
. I made another one for our middle son. Just haven't taken a picture of that one yet.