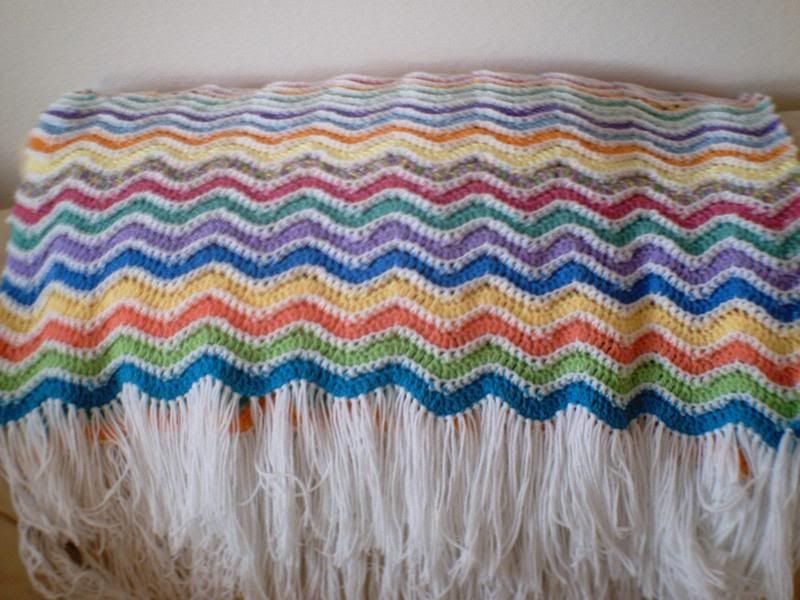 I finally finished this one. I had to practically force myself (especially when it came to the fringe)... I think next time maybe I will just use a few colors repeated then it won't be so much *thinking*... These are all random scraps. I don't know how long ago I started this. But it's done. Yay!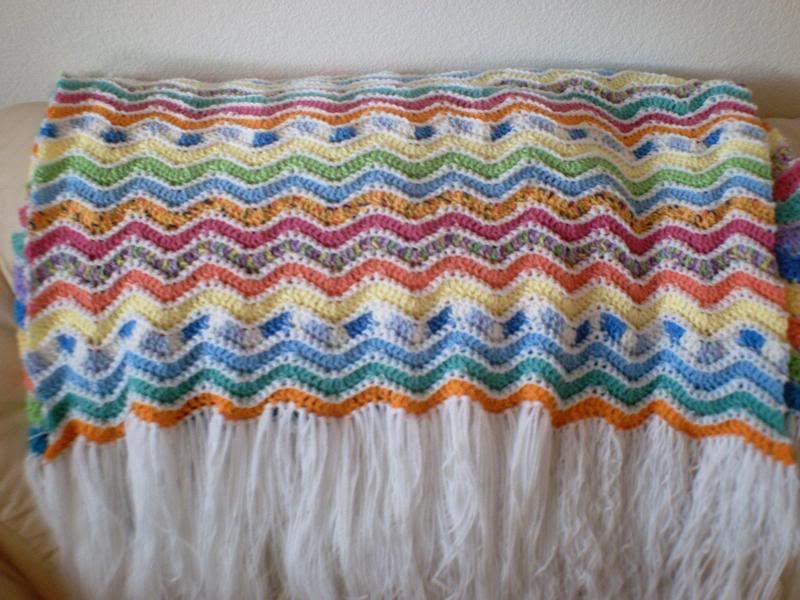 The other side. This is one of those projects that was starting to feel like it was a member of the family, or something. :P
I am working on a Diego bag for our youngest son. And I got the gauge swatch almost done for the Central Park Hoodie. It looks like it is right on for the gauge. Yay!
I also am in the 'Winter Blues Swap' and the 2008 Square a Month Swap', at CrochetMania. So far I have done two squares. This seems like it will be fun. I just hope none of my packages get lost. I think I am sending them all w/ delivery confirmation.