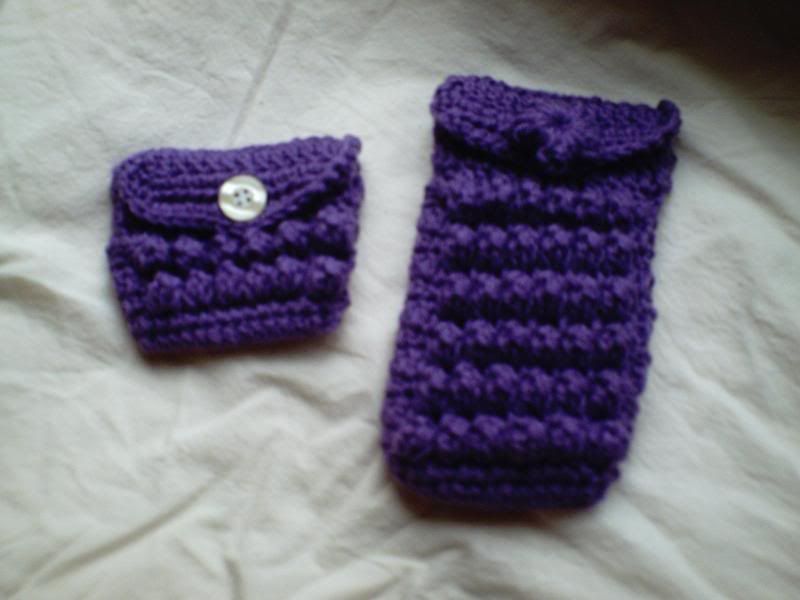 Once again, this picture came out too dark. But... (sigh) I thought I'd share it anyway. This is the glasses case and make up case I have finished in testing for Cupcake. They turned out so cute! I couldn't find any buttons I liked in my sewing box. Then I thought, 'Don't I have some buttons in my jewelry box?' (I know, weird place to have buttons... But, they are all buttons from sweaters or whatever that I have ever bought... yes, I save everything..) So I used one of those for the make up case. I think I am sending these to my Grandma.
I don't know why, but lately I have been missing all my old aminals. (I know I spelled that wrong... on purpose.) :P This is our old dog, Sunny. She was so funny. I (lovingly) called her 'Dorkalina... she's a silly fluffy dork... dorkalina, (can't remember the rest I used to sing)' (to the tune of the 'Thumbelina' movie...) Here she is sitting next to my Crochetville bag that 'Peekaboo' sent me for a secret pals swap. I don't know why, but she wanted to get in on the picture. Silly woof!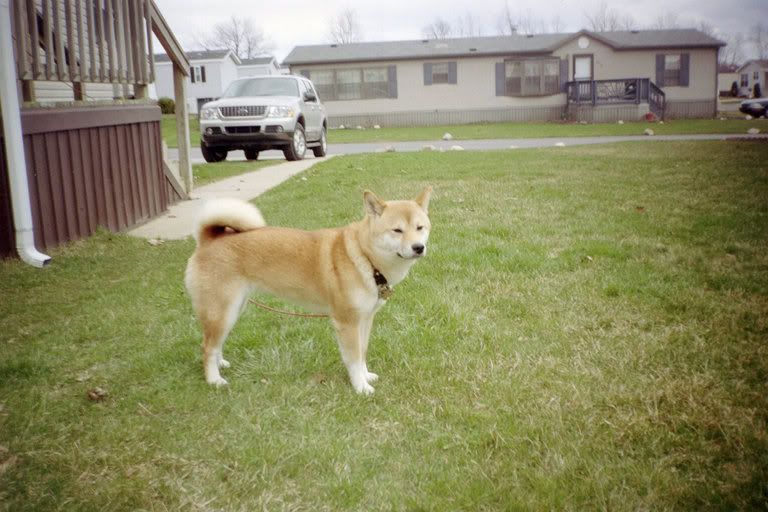 Here she is outside. (This picture is actually before the last picture, timeline wise) She was super fluffy here. I don't know why, when it was the middle of summer. She did seeem to shed in the winter, and be fluffy in the summer...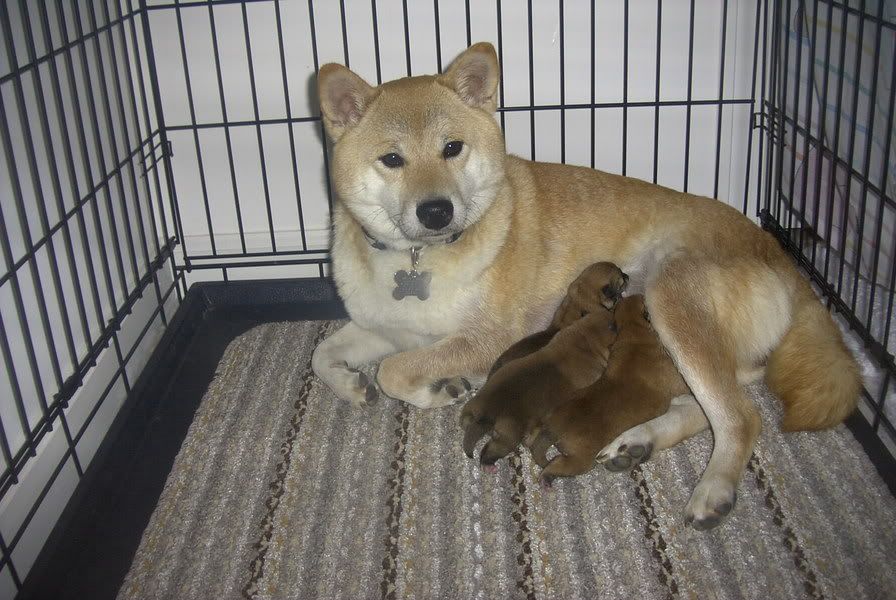 And here she is with her three puppies! This was right after I got everything all cleaned up after the birth. She was kind of freaking out... 'What
are
these things?' So I helped her and put all the puppies by her to nurse.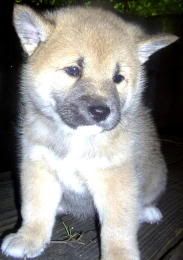 This is one of the puppies. I am almost positive this is Koda. (Koda is the one we had the longest... long story. The people who came to buy them didn't choose him. One guy wanted a girl, and since there was only one... Duchess, he took her.) Our oldest son (if he were here, he's at school right now) would probably say 'No, that's Duchess.' (Just to argue with me.) Well it's one of those two, but I'm pretty sure it is Koda. The other puppy was also a boy, we called him Sumo. Because he was the biggest, chubbiest puppy. I would laugh (he was so chubby when they first started walking, he would always fall over. It was so cute...) and say 'He looks like a sumo wrestler' so I called him Sumo. Of course when they all went to their new homes, they all got new names. I miss the puppies too. But, I wouldn't want to breed a dog ever again, let me tell you.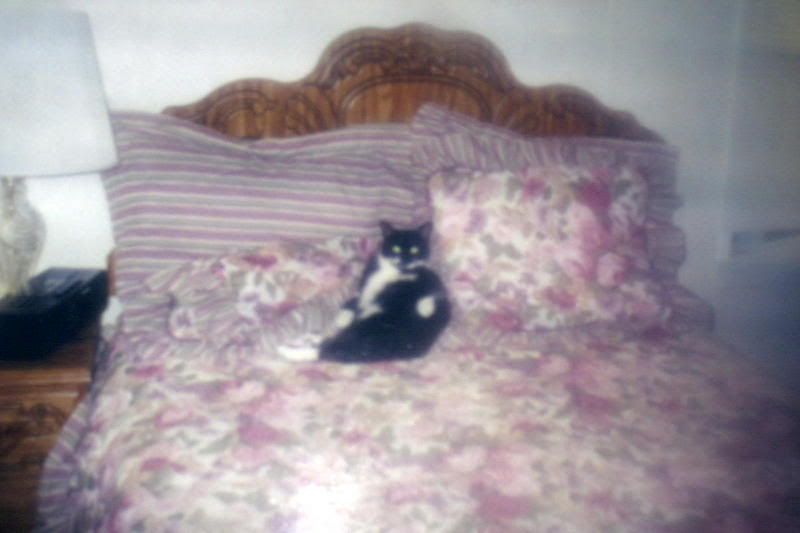 And this is Mercedes. She was my cat for the longest time (even before Sunny). She was a kitten of my moms' cat. Litter #4 or 5... (I don't know why she just didn't get that cat fixed!) The mom was half Siamese. And Mert got the snotty gene, that's for sure. ;) She was a funny cat. She could play piano, too! I am serious. Our kids had a little Tykes (I think that was the brand) piano, and Merecedes would sit there and push the keys down and play it. (Of course, she couldn't keep a tune, but...) She also liked this other toy they had, where you push the button down and the balls go spinning around (it was a baby toy). She would push the button down, and then chase the balls around. She could never catch them, but...
We went to the Humane Society the other day, to "just look." I don't know why. We can't have any pets here. But... our lease is up in seven months... :D I keep telling my husband 'I want to get a Shiba Inu puppy' :( (And a kitten... or two... or three...) :) Anyway I just thought I'd share some of our old family pets with you.