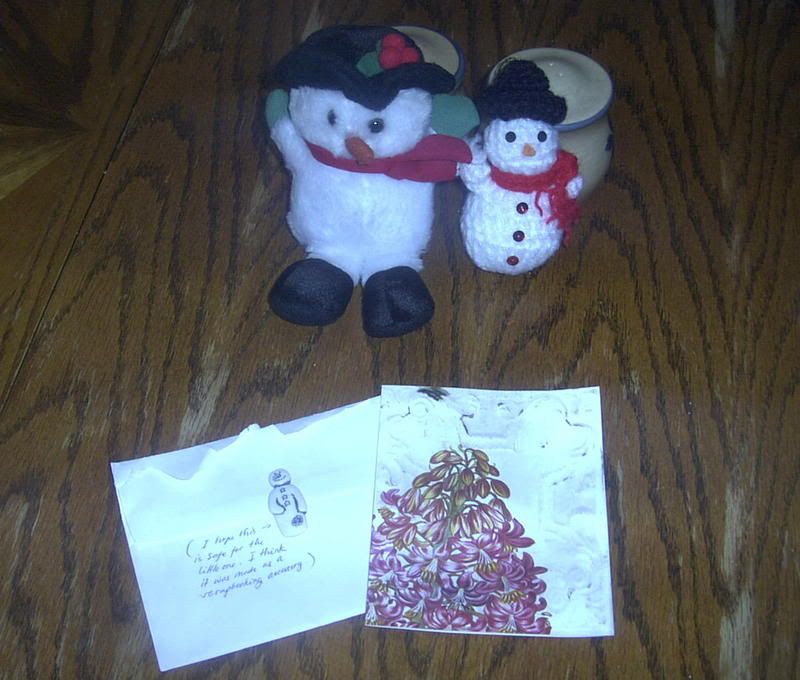 Look at these cute little guys. I don't know if you can see the little one on the back of the envelope, too. This was a total unexpected (but welcome!) surprise. Thank you again, Mimi. :) They are sitting on my dresser next to the snowman I crocheted a while back for the snowman CAL. Now he has a couple little buddies. :p Although when I was putting them by him, our four year old said 'Is that the mumma, and that the baby?' Hee Hee..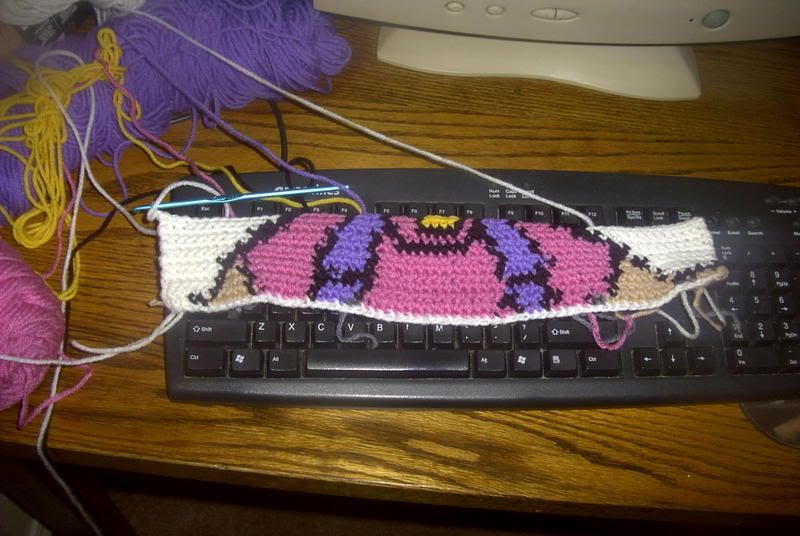 Here is part of the Dora graph I have been working on. I have a little more than this done so far. I can't seem to get motivated to finish it. :(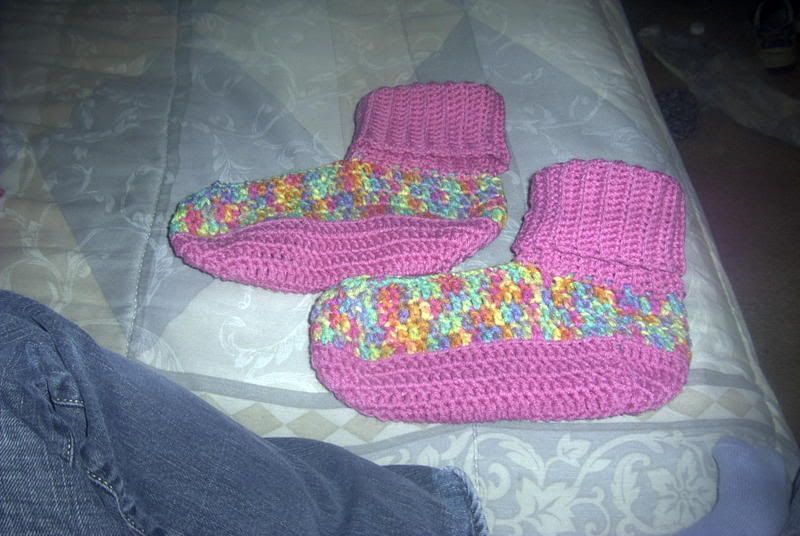 And, finally, some slippers I crocheted for myself. For the Slipper CAL at Crochetville. I finished the second one last night. I've made I don't know how many of these but never any for myself. I don't know if I ever posted about the slippers I made for my husband. He doesn't like them. Well he might like them but they keep falling off. I washed them to see if they would shrink. They aren't wool. Wool-Ease, but not wool.... (They didn't shrink.) So I am going to have to get motivated one day and see if I can crochet some elastic around the edge or something....