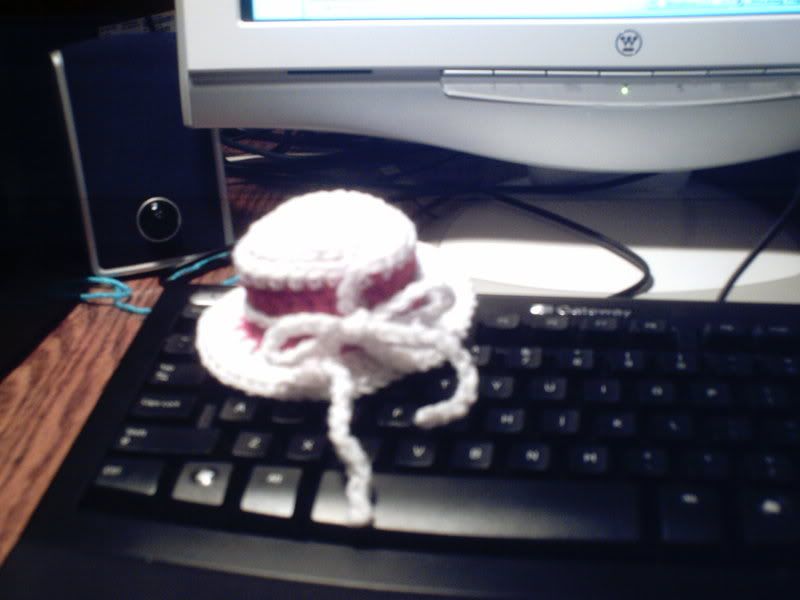 I wanted the pattern so bad, I posted a thread at Crochet Mania to see if anyone knew what the pattern was.... Jodi posted a couple links and I made one tonight. :D Yay.... I think next time I will change the sc's on the top back to red, but it looks almost identical. Thanks so much, Jodi. These are the two links she posted:
Hat Pin Cushion,
and the one I made tonight:
Crocheted Hat Pincushion
Now I'm off to see what other colors I can make...