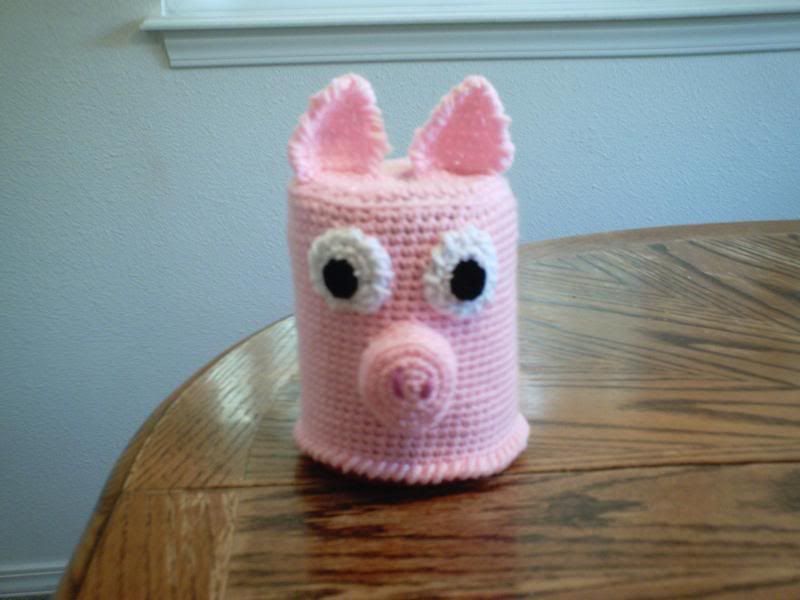 Well this was my bright idea; to crochet a 'piggy' bank.... ha ha ha... It didn't turn out as cute as I thought it would. In fact, I think it is downright scary looking. I hope my son doesn't get nightmares from it... :p (He actually likes it, so I don't think that's going to happen.) He did say 'It looks like a monster pig' LOL But he has been carrying it around saying 'Oink.' 'Oink.' all afternoon.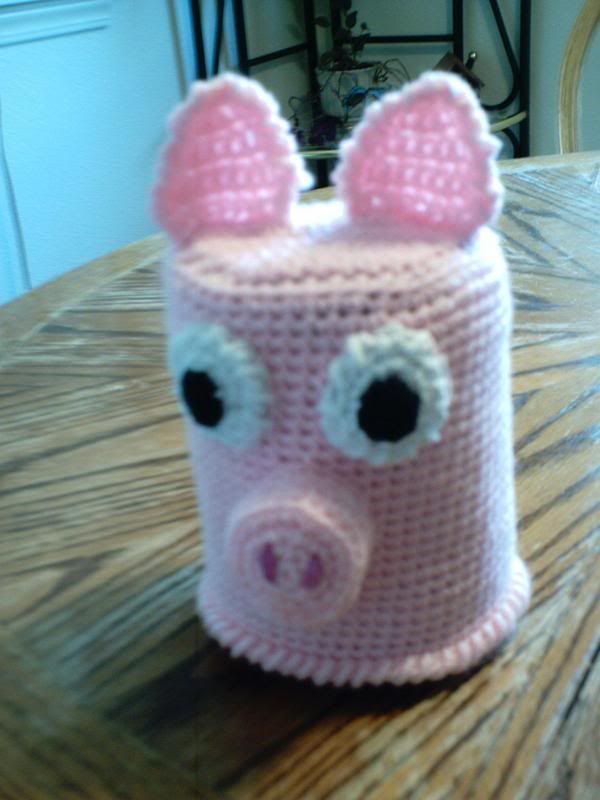 Here is a closer-up view (in case you weren't scared enough already.) ;p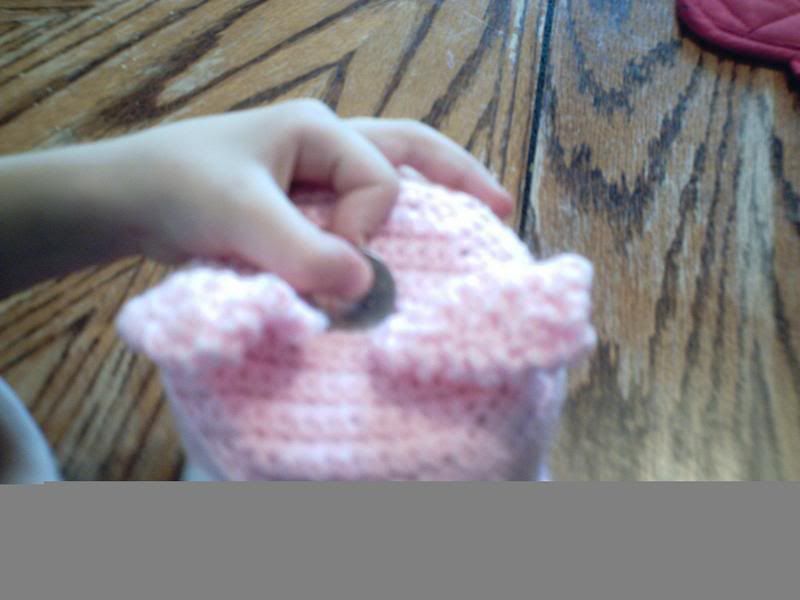 Here's where the coins go in. I made a slot in the top to match up with the slot in the top of the coffee can. I forgot to upload the picture of the coffee can I used. It is an 11.5 oz. Folgers one... I did finish a pink bunny that is just like the blue one I made. But I am having some serious problems with trying to get my pictures from my camera to my computer (sigh...) That is the way this whole week has been going, though...
Edited to add: People have actually been asking me for this pattern on Crochetville, so I wrote it up and put it on my
pattern blog
if anyone would like to make one... :P I'd be interested in seeing it if anyone does decide to make one! Have Fun! :D