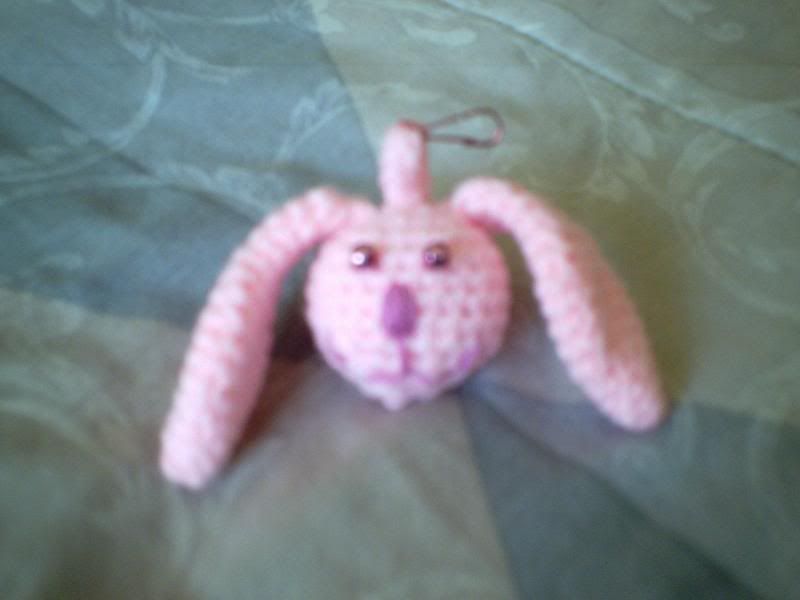 Here is the pink Cupcake Critter I posted about earlier, but was having problems uploading pictures from my camera... One thing I hate about getting new technical stuff is trying to figure it out... It's a lot different than my old digital camera, that's for sure... Anyway here is the picture finally.
And this is something I crocheted last night. A 'Grape' pop can cozy... :p I had submitted this pattern to a magazine yeeeears ago (seven years, to be exact). There was also an apple and an orange, and a coconut. They didn't like the coconut. They just bought the coypright for the other three... Well the magazine is out of print now. And since I have been trying to make up things to sell on my etsy store, I contacted them to see if I could sell these.... (the cozies themselves, not the pattern.) I still haven't heard back from them yet. Anyway, I got the idea for these from the little fruit shaped containers you can buy drinks in.... When I was little we got to go to
Cedar Point
one year. They had a stand (well they had
lots
of stands) selling drinks in these little fruit shaped containers. I remember wanting one soooo bad. (I must have been super thirsty!) Well, with six kids, my parents couldn't probably afford one for each kid, so I don't think I did get one, but... I still remember those for some reason.... We took our kids there one year, a few years ago. When our four year old was a baby still.