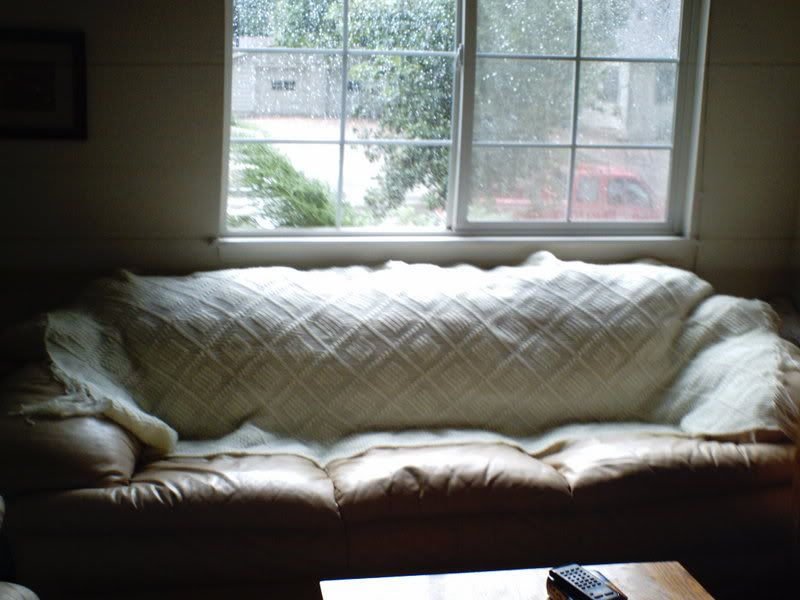 It was called Bonnie's Afghan.... I found the afghan (or should I say, dug it out) and the pattern. It is all typed out on a piece of paper, I do not know the source of the pattern. :( But the yarn used in the original pattern was 'Sayelle' and Dazzle, so if that tells you anything... (?) It doesn't tell me anything, except maybe that it is an older pattern... Anyway. This is how wide the one I had started is!! It goes all the way across our couch, and would probably hang over the edge a little.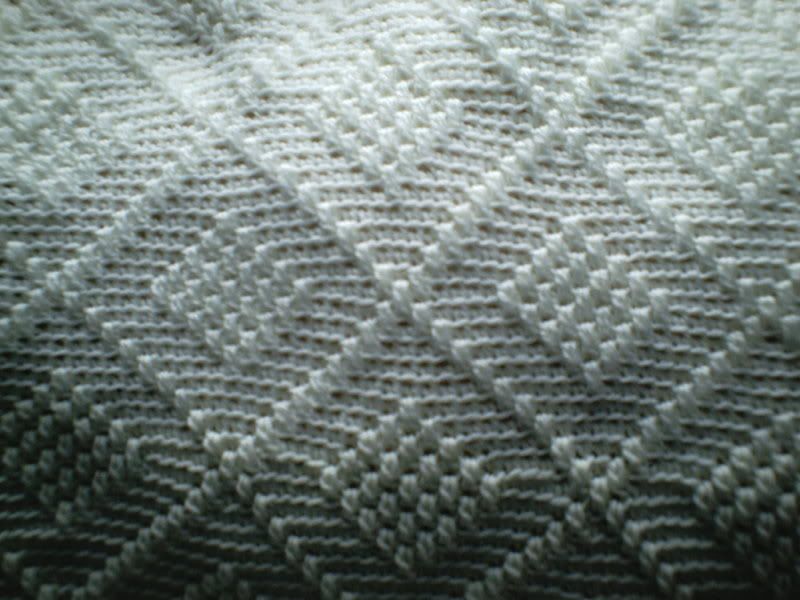 Here is a close-up of the diamonds. Very, very similar to the afghan I am making for the CAL, no? Except no diamonds in the middle, and stripes are used... I ran out of yarn for this one, and for the life of me cannot remember what yarn I was using. :( I keep thinking it was Caron, but not Simply Soft. I just don't know.... I was thinking I could maybe just start a new color, such as Warm Brown, then make a stripe as wide as the off-white. Then a stripe of brown. ??? Any ideas, anyone? Or maybe, since it looks like it is almost halfway done, do the other half brown? Or warm brown? Well anyway I just thought I would share that with you all. Can you tell from our living room window that is was
pouring
rain here tonight? I guess we are definitely out of the drought now, you would think it would let up... but
noooo.
;p Have a Good Sunday night everyone. I am enjoying my last weekend of the summer before school starts.... :(