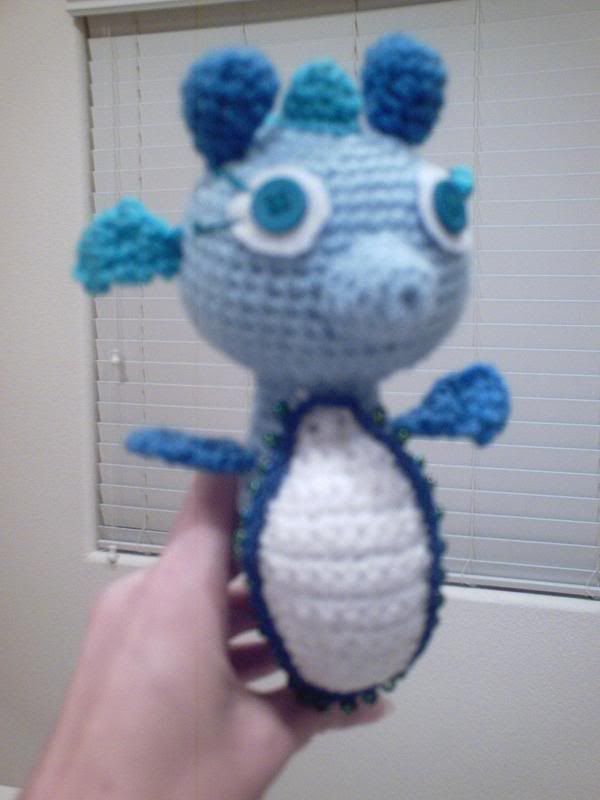 I have been testing a pattern for KristieMN. The Sea Monster.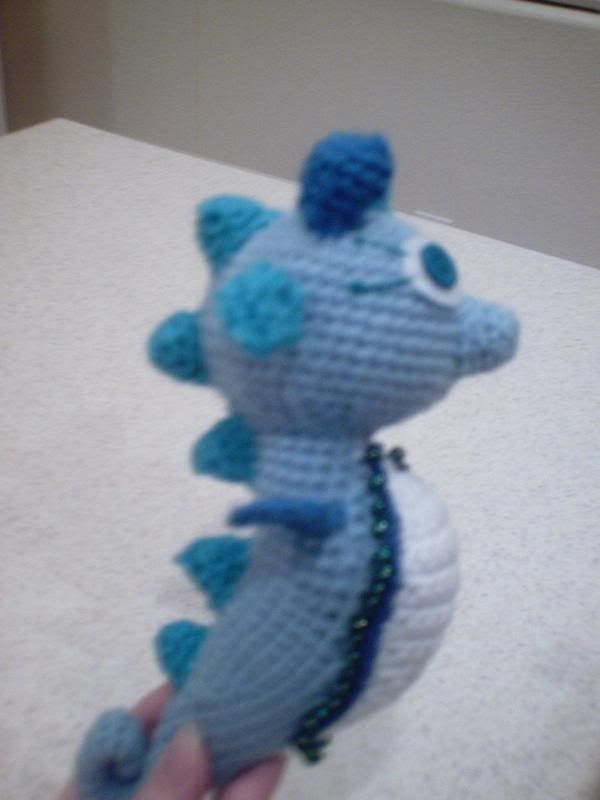 A side view. It is supposed to be 'Lily' the sea monster, but... I made this one for a boy. (Being surrounded by boys sometimes it is hard to think pink...)
And a different angle. I am saving this one for her toy drive this year.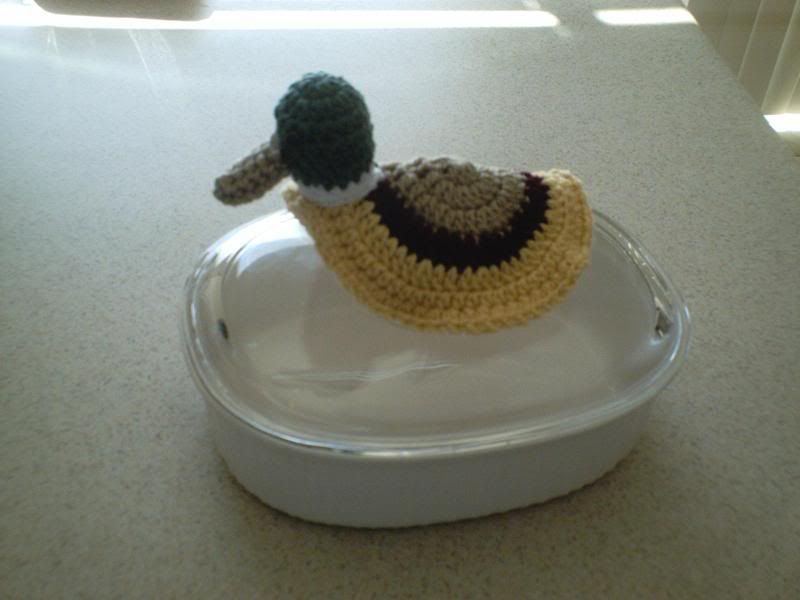 I just recently bought the
Crazy Casserole Toppers
from Cupcakes' Etsy store. I made the duck. I made it in acrylic. I was reading about acrylic hot pads melting (as opposed to cotton). But, if you are just using it for a lid, it might not be so bad... The next one I make I will probably use cotton for the bottom piece. I don't have that much cotton.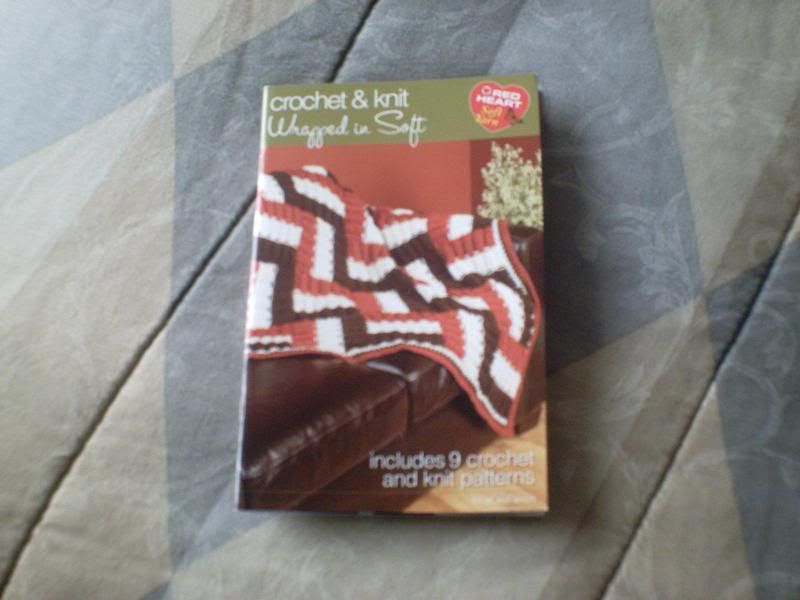 And, I recently ordered this online, too. In it is the
Cardigan
that Lisa tested for
the Crochet Dude
. I really want to make one. The actual sweater you see in the book and on the model is the exact one she made. It was the one that was sent to the publisher for photos etc. How cool is that!? I'm so happy for you, Lisa! Now to hurry up and finish my Central Park Hoodie, so I can start one of these!