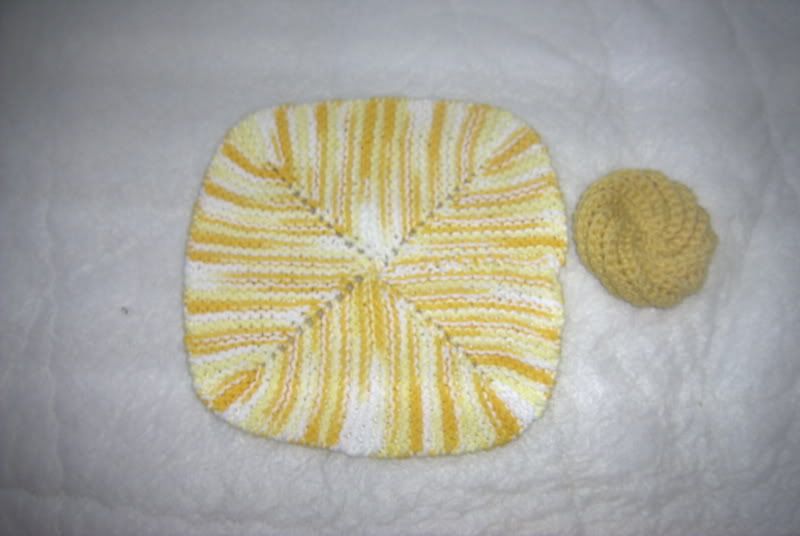 Now I can't remember if these are in the exact order I sent them, or not... But.... First up we have a 'Four Corners' dishcloth and spiral scrubby. :D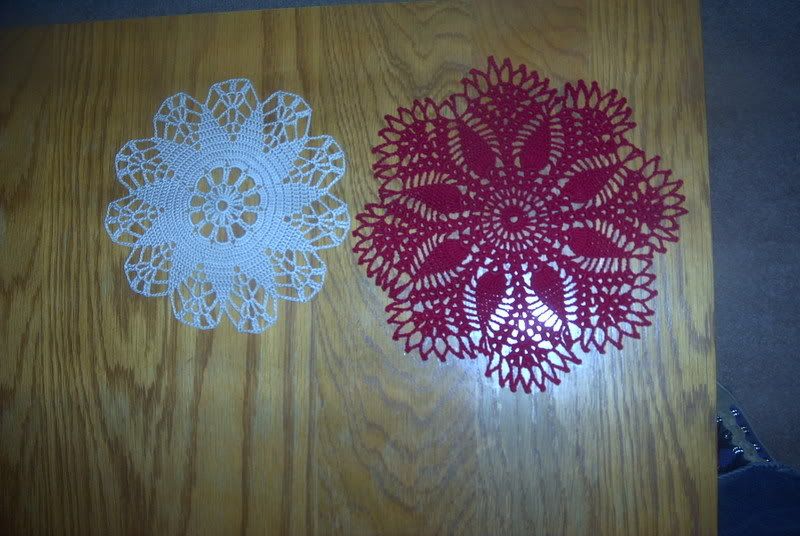 And two doilies I tried to match Kelles' decor... She said she liked the red one best. (I wasn't sure about making a red doily, either, but I do like how it turned out, too!) These are some old patterns I have had forever and made for a lot of family members. The one on the left is called 'Rose of Sharon' I'm pretty sure. And the red one is 'Jody's Merry-go-round'.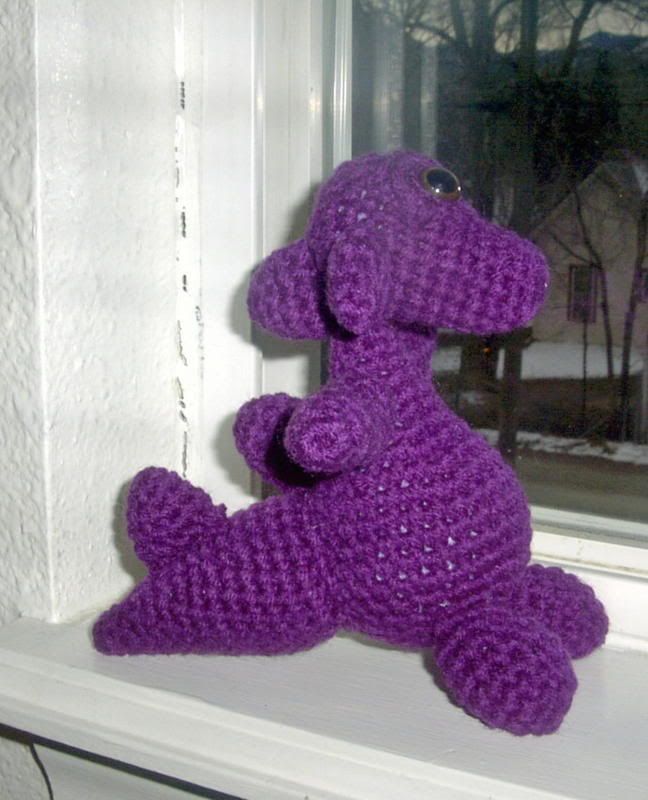 And here we have
Old Bag Lady's Baby Snow Dragon
. :D One of the things Kelle had on her list that she liked was dragons, and I noticed she had commented on the post where 'Old Bag Lady' had shown her dragons, so..... I made her one. In one of her favorite colors, plum. This is the side view so you can see his spikes.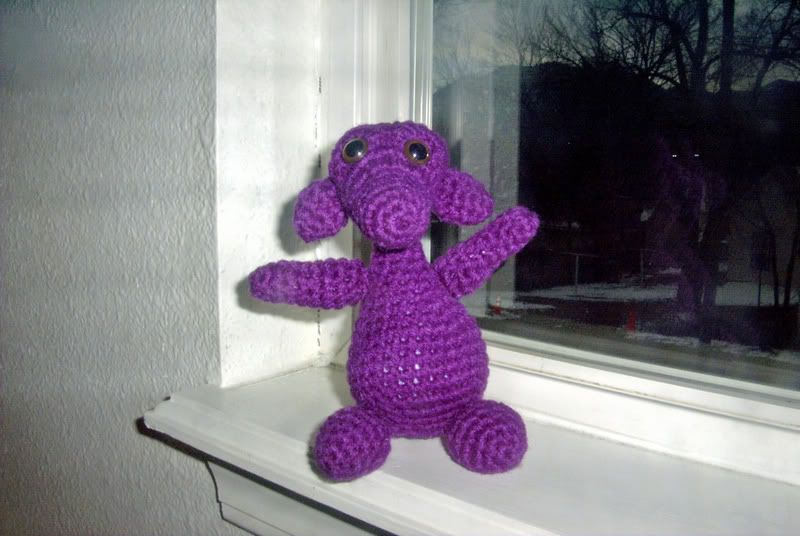 And a front view. I think his face is so cute. :D
And last but not least, the tote bag I sent for her reveal package. I just loved the
'Crochetville Tote Bags'
that Mary Jo had been making over at Crochetville. So I bought the
pattern book
Mary Jo had used, and got up my courage and made one for Kelle. This tote bag traveled all the way from Colorado, through Nebraska, Iowa, Illinois, Indiana, and to Michigan (and back!) ;p Don't know if all those states are in the right order, but... you get the idea. I filled the bag with a variety of stuff. I had a lot of fun being her swap partner. I haven't joined a swap in about a year, so it was fun. You can see Mary Jo's Green Crochetville Bag
here
, and her purple one,
here
.