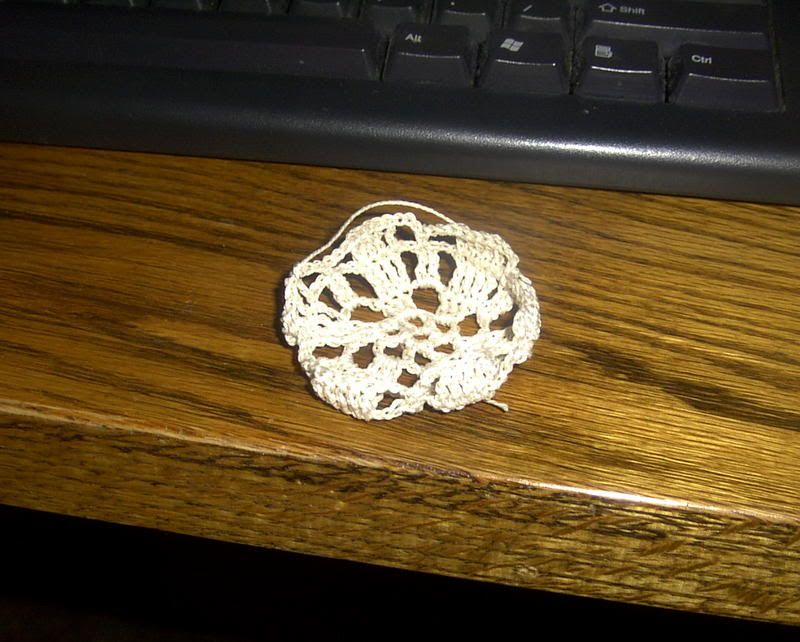 This is how my motifs have been curling up. Grrrr. Maybe I should turn them all into egg cozies for my friends? ;p After some manipulating and stretching, they do lay flat...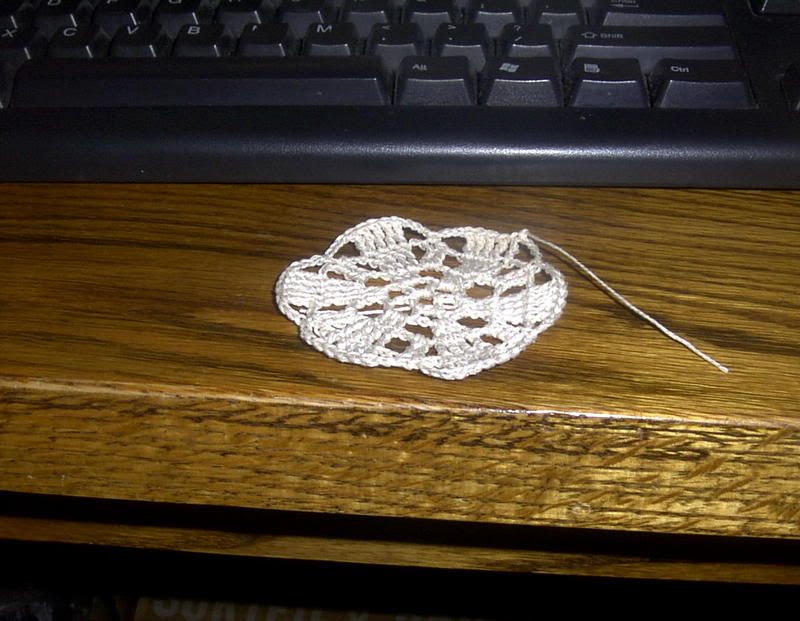 Good motif.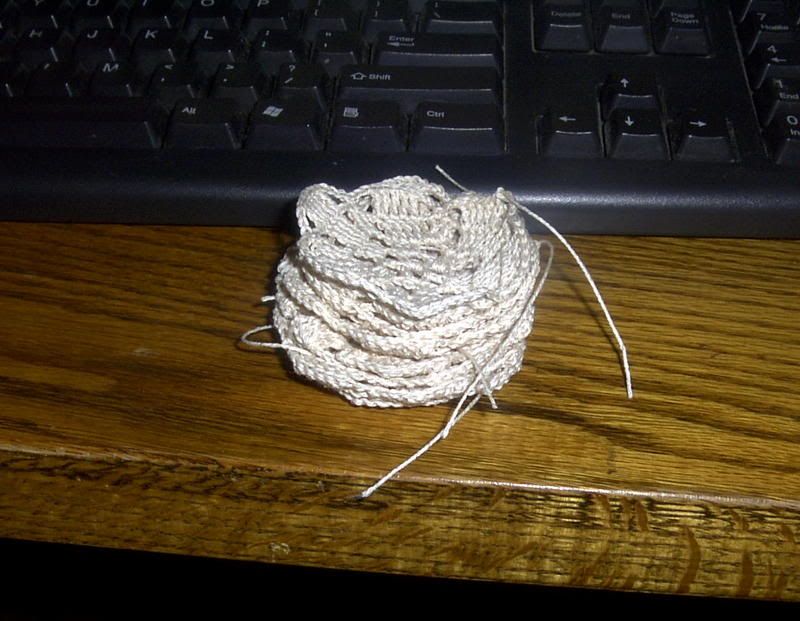 Here is a whole pile of what I have done so far. Nine. And I am on #10. The pattern said you could make a doily with ten! But I am making a table runner. I don't think I am going to do the hundred something like in the original, but we'll see how many 'til I like how it looks... I am also trying to finish up
Sheila, the Aussie Troll Doll
; from Cupcake. :D She is almost done but for her hair. I don't know what kind of yarn to get or use for her hair. I saw some that looked similar to what Cupcake used, but not in a color that would match very well....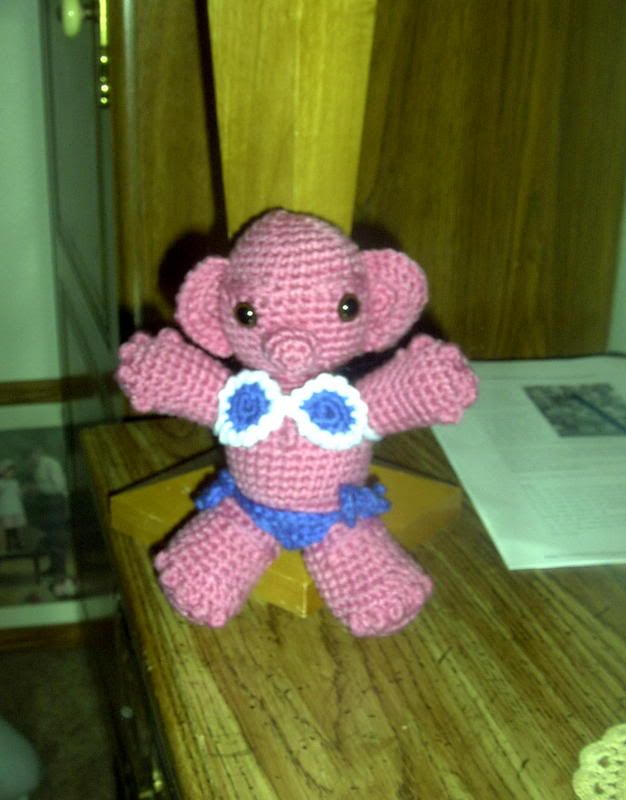 The color is a little washed out. The pink is a little darker. So's the blue. I think she's kinda cute. I am sending her to my cousin who used to collect Wishniks (trolls) in the 70's or 80's, whenever they were popular. She still has some and collects more when she finds them. I thought she would really like this for that reason.