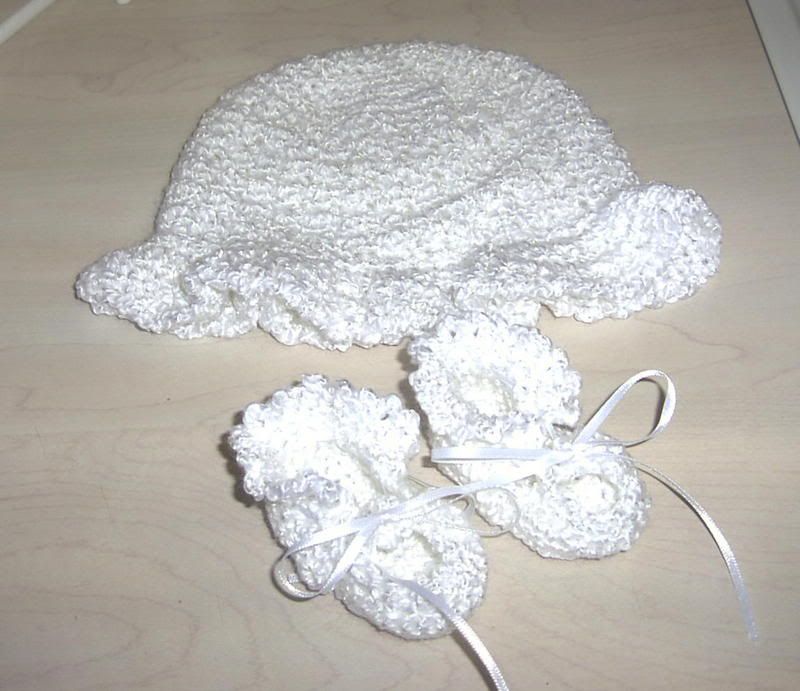 Well the hat I have had done for a long time. I finally decided maybe I should look for a bootie pattern to go along with it. I found
Emma's Baby Booties
and thought they would be perfect! They even used the same exact yarn I used for the hat and they are newborn sized (which the hat is, too.) Although it does look huge next to the booties. They are both the exact measurements they are supposed to be for a newborn size. They are going to my SIL. She and her husband are having a baby girl next week. Doesn't that sound funny? 'Oh yeah, I'm having my baby next week.' Strange. Anyway she had said something about how it would be great having a newborn hat from Tina to take her home from the hospital in. So walla.. These aren't the only things I've made her.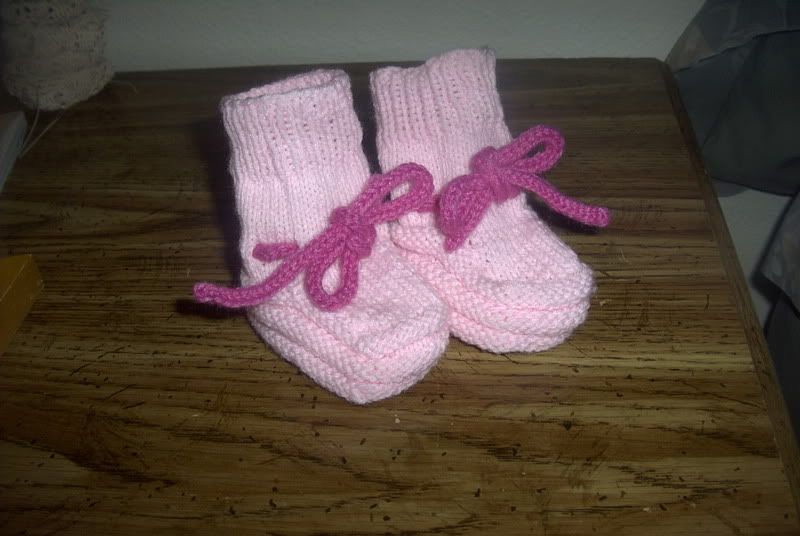 I also finished up these booties tonight, too. They have been done for a while, too. I just needed to tie in the loose ends and sew up a hole on each side... They are knitted and are in the
'Socks, Socks, Socks'
book, edited by Elaine Rowley. They are called 'Sockies', and are my favorite baby bootie to knit. I have also made her a
BICO
which I've already posted about. I just need to crochet a hat to go with it... Then I will be done.