Well here it is. I have actually had this done for a while, but am just now getting pictures for it.... I got the pattern from my friend,
Mimi
!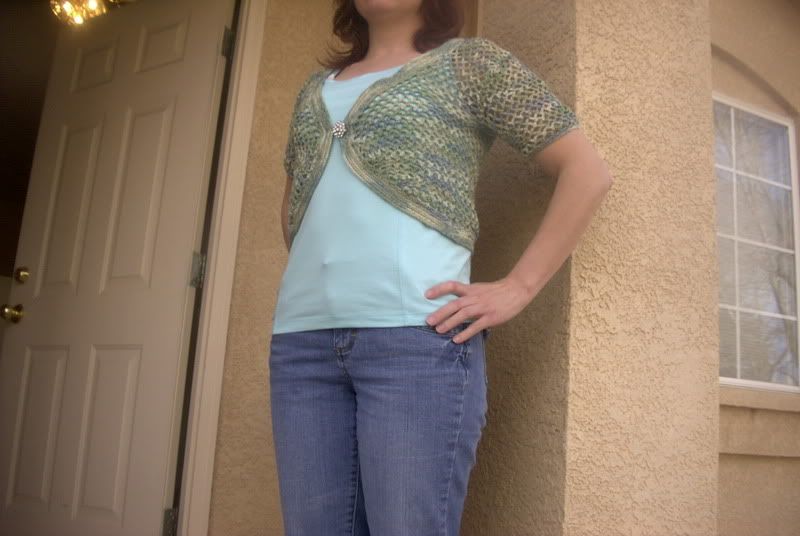 It is called the Breezy Bolero. I made it with a size 10 thread, in a size medium. I used two skeins of a big ball of variegated thread (I can't remember the name of it, my bad... I will look to see what it was next time I am in Michaels) to finish this bolero. But you could order the size 8 cannon threads for it
here.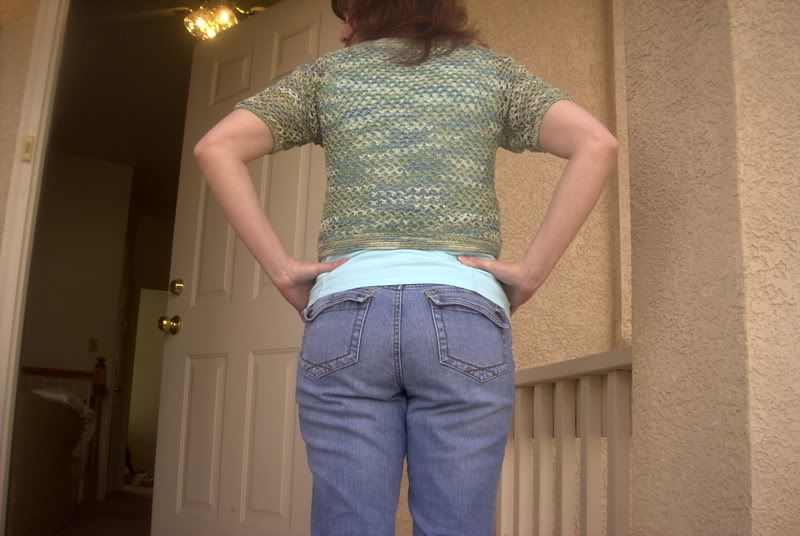 Here is the back. I crocheted mine a little longer than the actual pattern called for, I think. (Excuse my gumpy butt.) :0 Who left the door open? Were they born in a barn? :D You can read more about and purchase this pattern
here
!