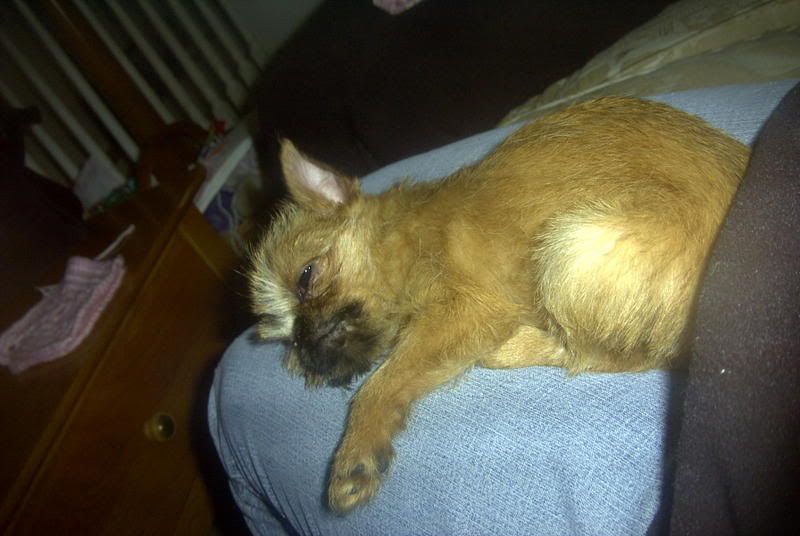 A friend came over today to crochet and have coffee. She brought her little girl to play, too. She brought her new puppy- I cannot remember the name of the breed, it's a rare breed and very expensive. Brussel something.... They only get to about five or six pounds. She laid in my lap the whole time. I put her on our sons'lap, and she got up and came over to mine. :p She did that twice. Then I just left her there. She is so sweet. Well we ended up talking and didn't get any crocheting done at all. But it was still nice. I made some cookies to go with our coffee. (These aren't them- I made these yesterday; 'Pumpkin Spiced and Iced' cookies.) They are all gone. (I took them somewhere last night, though; we didn't eat them all.)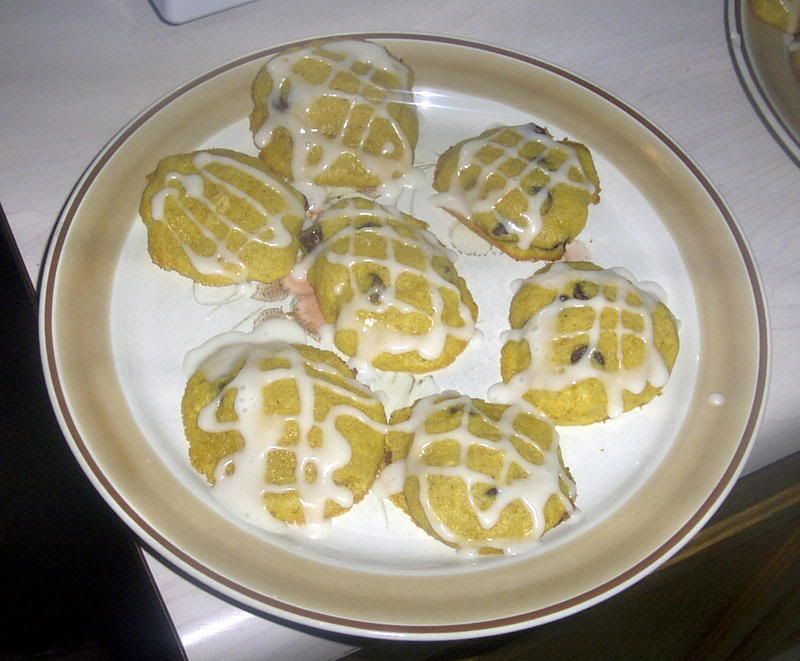 These are the ones I made today. Just peanut butter cookies. I took a dozen to my sons' teacher, and we are eating the rest.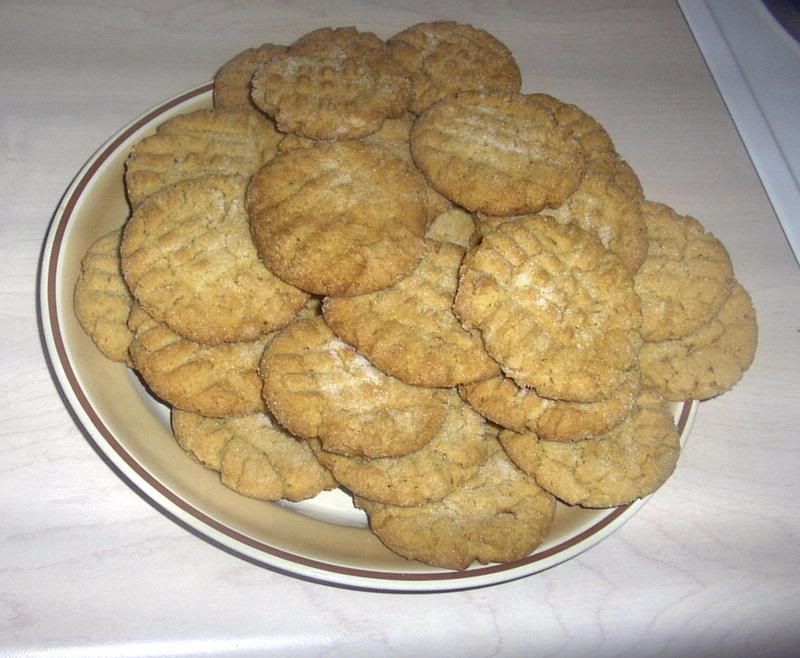 Not much news in the crochet world. Speaking of which, I got an issue of that ('Crochet World') in the mail. I thought I cancelled it, but they keep sending it to me..... There is a baby blanket, a scarf, a set of three Barbie outfits, a pajama bag doll, a schoolgirl and holiday dress for dolls, a penguin doll to crochet... how many dolls can one issue have? There was a capelet pattern and a child's weater pattern. A wrap and a hat... Overall not very impressive (maybe why I cancelled it...) Anyway. The comfortghan squares I sent in have been put into a comfortghan. I'll post about that next time...