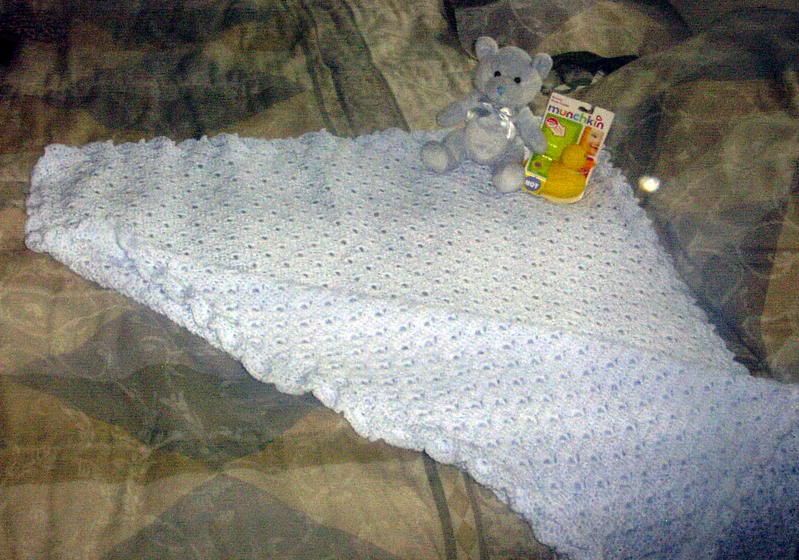 I finally finished my nephews' baby afghan this morning. The pattern is in "
The Big Book of Crochet
"; a book that was gifted to me by a former Secret Pal who goes by the Alias 'Peekaboo'. ;) I like this afghan; I hope they will, too. And, so his big sister (My niece) doesn't get jealous over her baby brother getting all these gifts, I am making her this: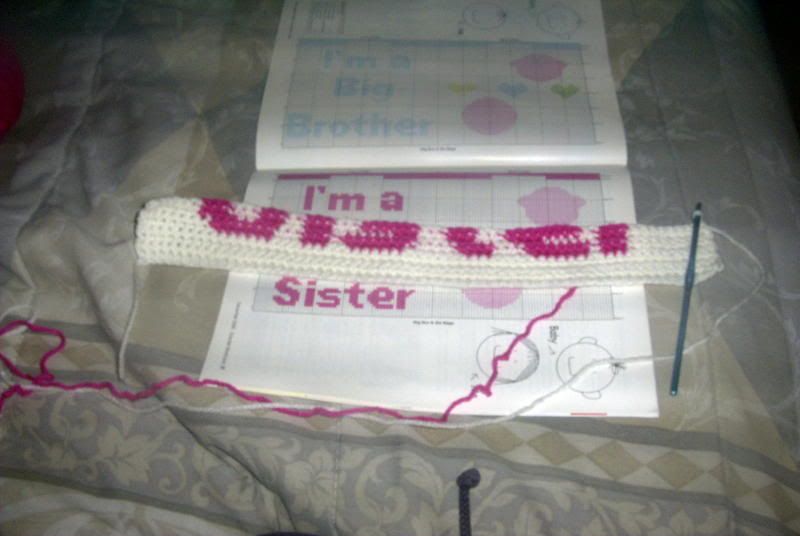 It is going to be a tote bag that says 'I'm a Big Sister'. On the back I am going to do a graph of Dora the Explorer. (She loves Dora.) And put a bunch of stuff inside the bag. Two coloring books, stickers, a pink teddy bear... And if I can find a toy 'kids camera phone' I might put that in there, too. I guess she loves camera phones. (I don't even have one, though, so I'm not sure...) The tote bag pattern is in the December 2006 issue of
Crochet World
.