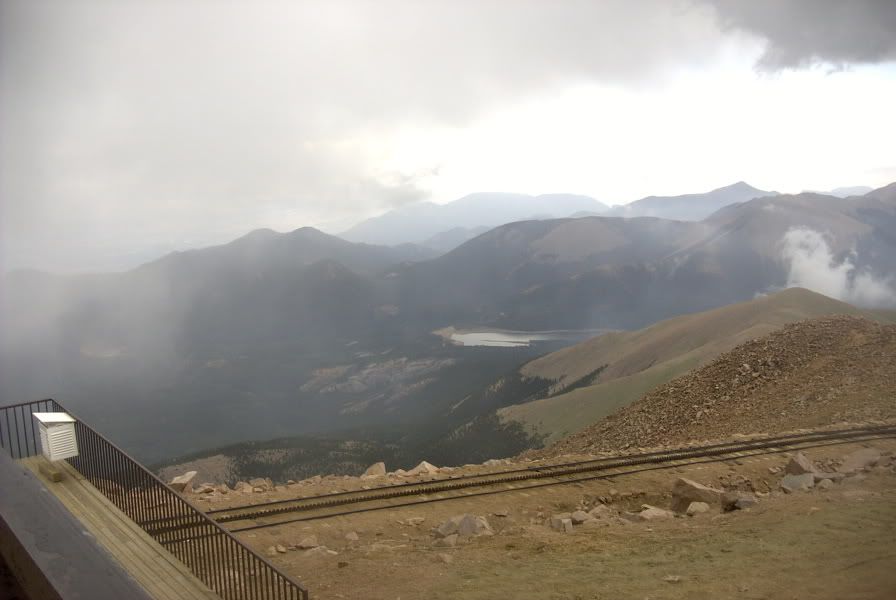 We drove up to the top of Pikes Peak last Saturday. This picture was taken from the top. (That's the Cog Railroad there.)
Here's the Cog train. We could have come up like this but it would have been over a hundred bucks. So we drove. (Less people, more fun anyway!)
I thought this sign was cool. Ooo!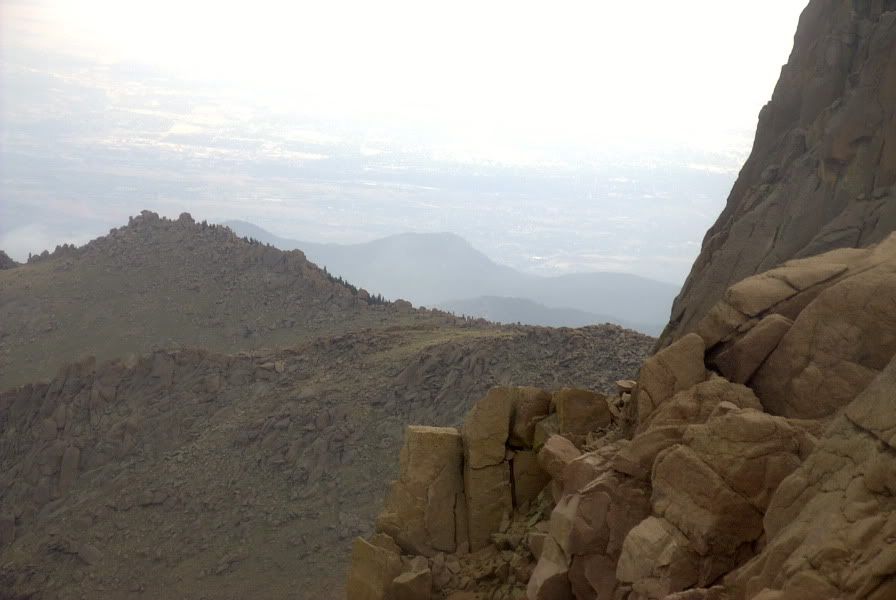 A view from on the way up. None of these pictures can capture how awesome it is going up. I did a lot better going up this time, than I did last time. The first time we went up (a few years ago), I was hyperventilating practically. I was so scared. I thought for sure we were going to fall off the edge, and you can't even see where you are going to fall. This time I was hardly afraid at all. I looked down, and saw the 'bottom'. It wasn't as far as I thought. (I think I'm getting used to mountains now.) Ialso took a bunch of pictures of the wildflowers all over the mountain. You can see them
here
. (Turn your speakers on to hear the music.) :) Have a Nice Day.