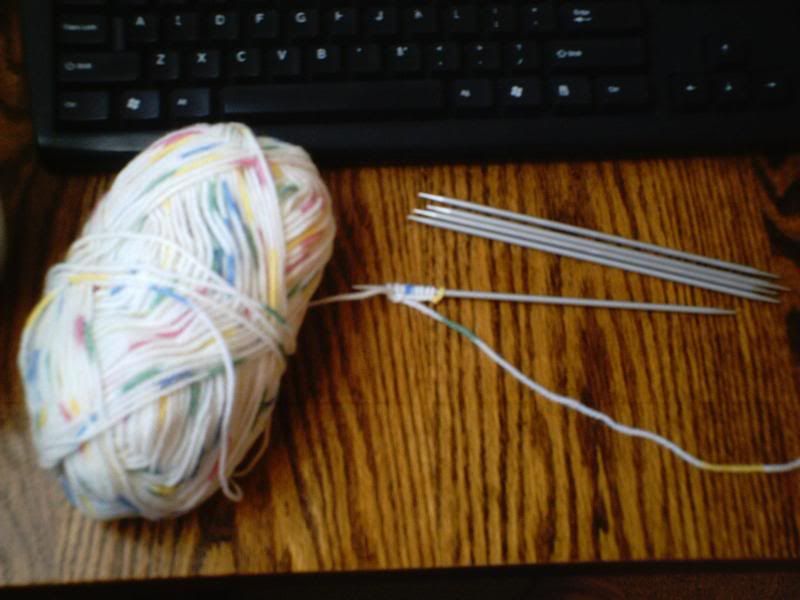 Or should I say 'A' WIP.... (One of many, anyway...) This is a sockie I have started. Remember
this post
? (Scroll all the way down...) And here's
another pair
I did. I have made a blue set just like the green set, too.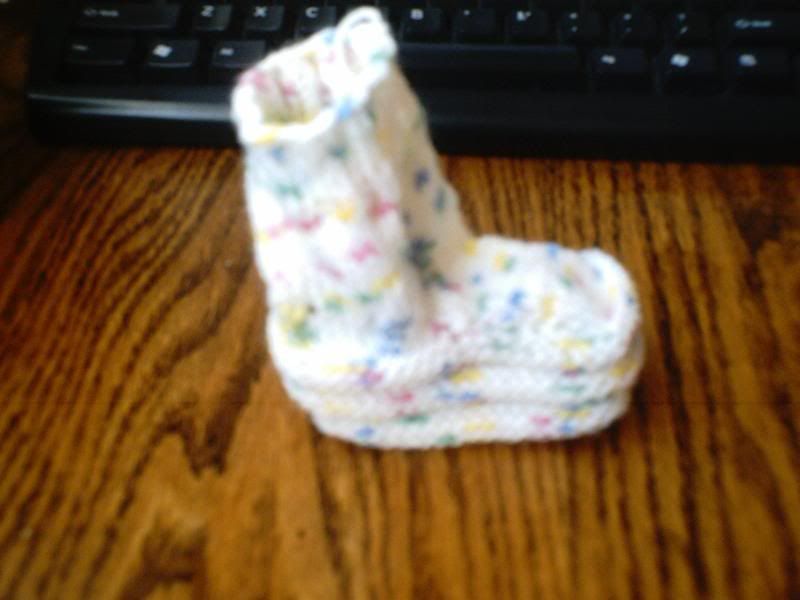 Well I suppose this will be the 'white speckled set'... I just got the urge to make a pair. (This, folks, is why I never finish
anything
...) ugh. I also started a pair of socks last night. But I didn't like the way they felt and I cut off what I had done.... I also did a gauge swatch for the Central Park Hoodie but (di di di... or however it is spelled...) All you need is worsted weight yarn for this sweater. I have never worked with the yarn they had suggested, so how was I to know it is WW? I am also not good with needle size/ gauge, and 'just knowing' these things. Yet. (Or ever.) So. I got some 'Frosty Green' Red Heart. Yes, it is about one fifth the cost of what the other yarn is. But. I don't think it is going to make for a very comfy sweater. I don't know what else to do. Wool makes me itch like there's no tomorrow. One time I wore a wool sweater all day; and kept itching all day.... looked in the mirror when I went to the bathroom, and had red welts all over where the sweater touched my neck. (Isn't that called 'hives'?) If that isn't allergic, then I don't know what is? Or is it 'than'? Hmmm... anyway. I have not been feeling well it has been 'one of those days'... I think I have some kind of mild flu. I made lunch for the kids, and all of a sudden felt like I was going to vomit. (TMI?) I felt dizzy, and shaky. After I got their lunch ready, I went and laid down. When my husband got home I asked him if he didn't feel good. (He was laying on the couch.) He described every one of my symptoms. (Whew!) I was so relieved. I was beginning to worry it might NOT be the flu. But a 40 week long thing... :P Anyway that's about all for now. Have a nice weekend everyone.