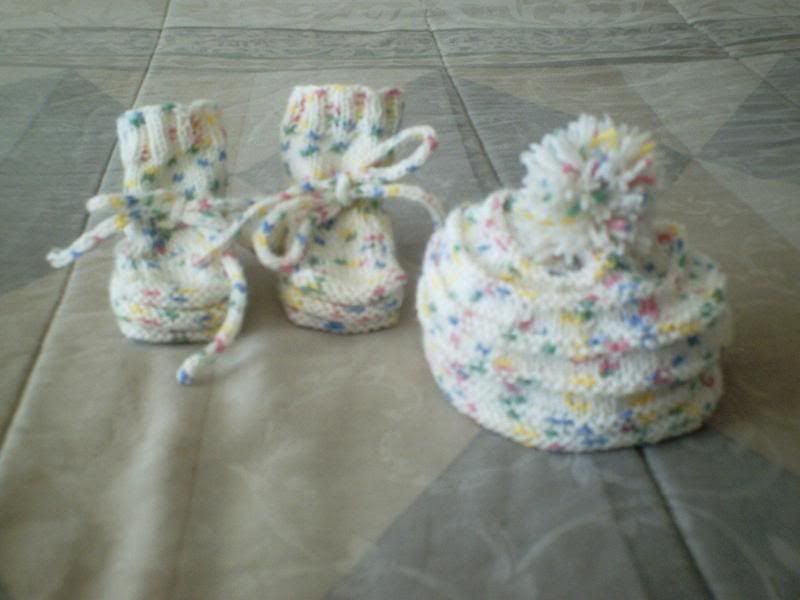 It sounds so exciting... doesn't it? :P Here is another cap and sockies set I have finished. Woo hoo. This is definitely a newborn set. Which is what I was going for. But I didn't know if the hat would turn out a newborn size or not.... It did. One of those times when it all worked out right in the end. Yay. ;P It will be going to Pine Ridge, too. I have also almost finished with the fringe on this baby blanket. I cannot wait til it is done. (I am soooo done with it!) I'll take a picture of it when it's completed. I've been trying really hard to not start a new project until the one I am working on is completely done. I am doing good so far. I finished the hat and sockies, and am trying to get the fringe done now. I don't know how long I'll be able to keep it up. But...
Here are some gingerbread cookies the kids and I made a while back. Can you believe I have never made gingerbread cookies in my whole life? They really weren't hard at all. No harder than sugar cookies. And yummy, too. They weren't super sweet, the icing just made them perfect.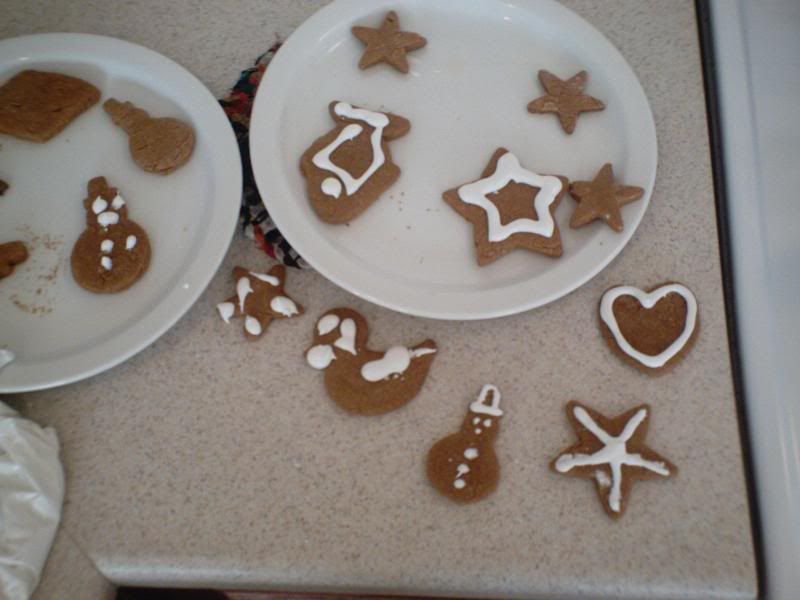 Here are some the kids decorated. :P I did the stars and heart, and the bottom snowman. I think they made one of every single cookie cutter I have. Of course, I had to make at least one gingerbread man!
I looked at every single store around to find a gingerbread man cookie cutter but I could not find one. So, I used an old metal one my mom gave me that was kinda bent.... I didn't think it would look good, but it came out pretty cool. I should take a picture of the cookie cutter so you can see why I didn't want to use it.... But it came out fine. Well I'll see you all next year. Hee hee... Be safe!