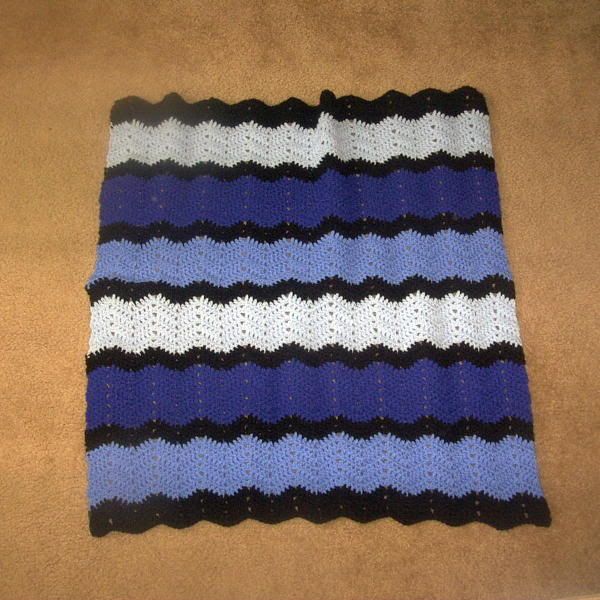 Did you miss me? ;p I'll bet you didn't even know I was gone. We went back to Michigan to get the rest of our stuff out of storage. My husbands' Great Aunt died the day before we were leaving, so we were able to go to the funeral while we were there. She was 93 years old. Although it is sad, everyone is somewhat relieved as she is not suffering anymore. She was the last sibling of my husband's grandma. (They lived together.) I will be worried about his grandma now. One good thing is that she lives in an assisted living home, so she will see a lot of her friends there every day. If she was living on her own, I would worry a lot more. Well... above is a lapghan I finished. For the Charity Blitz.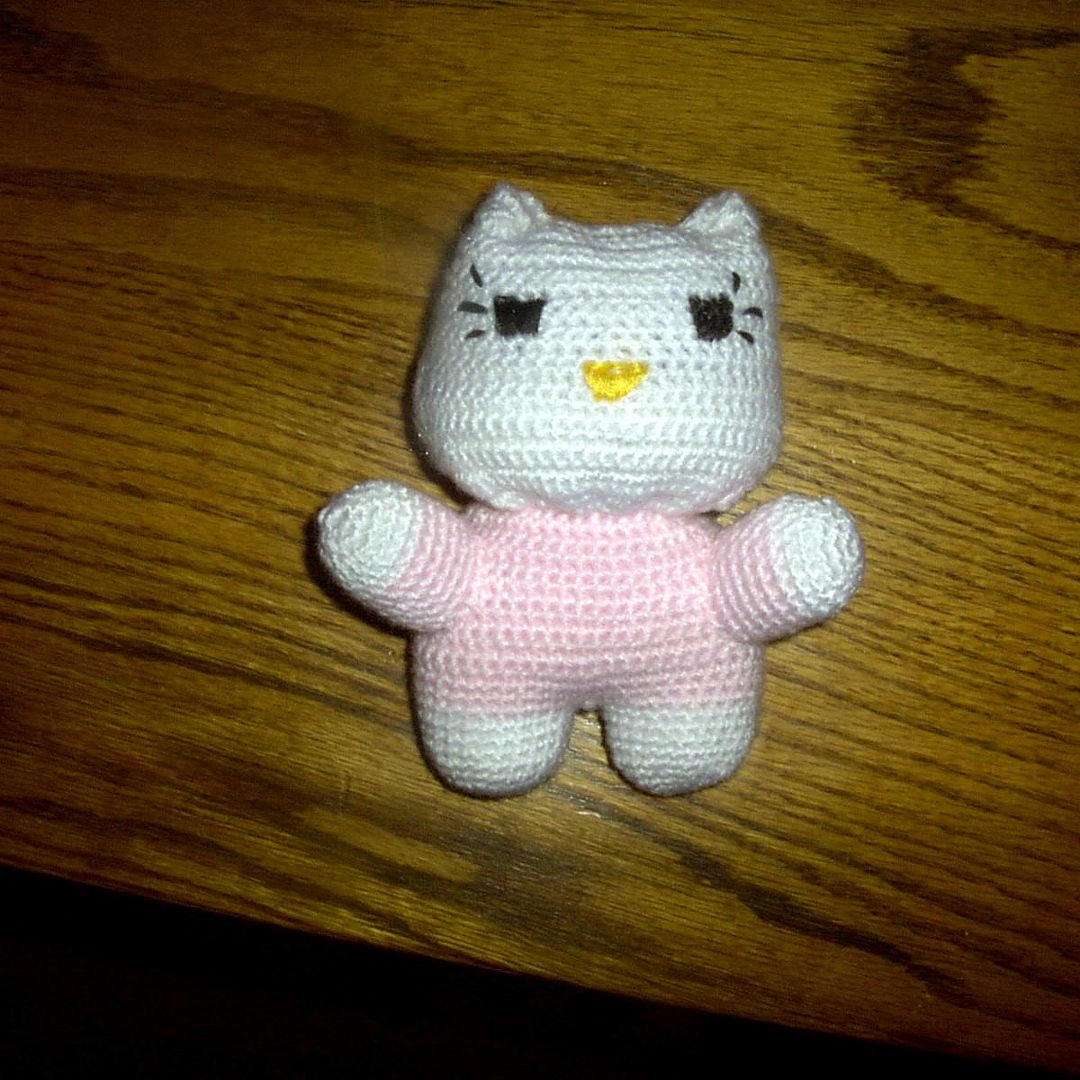 And, now that my toy swap partner has recieved the toys, I can post pictures of them!! Hello Kitty is above. I actually added the ears and it looked different. But I had already boxed it up when I thought to take another picture. I am so happy with how this turned out!! This Hello Kitty was the one toy that gave me the most anxiety. I don't think I will ever make another one. But I feel like I accomplished something in finishing this one.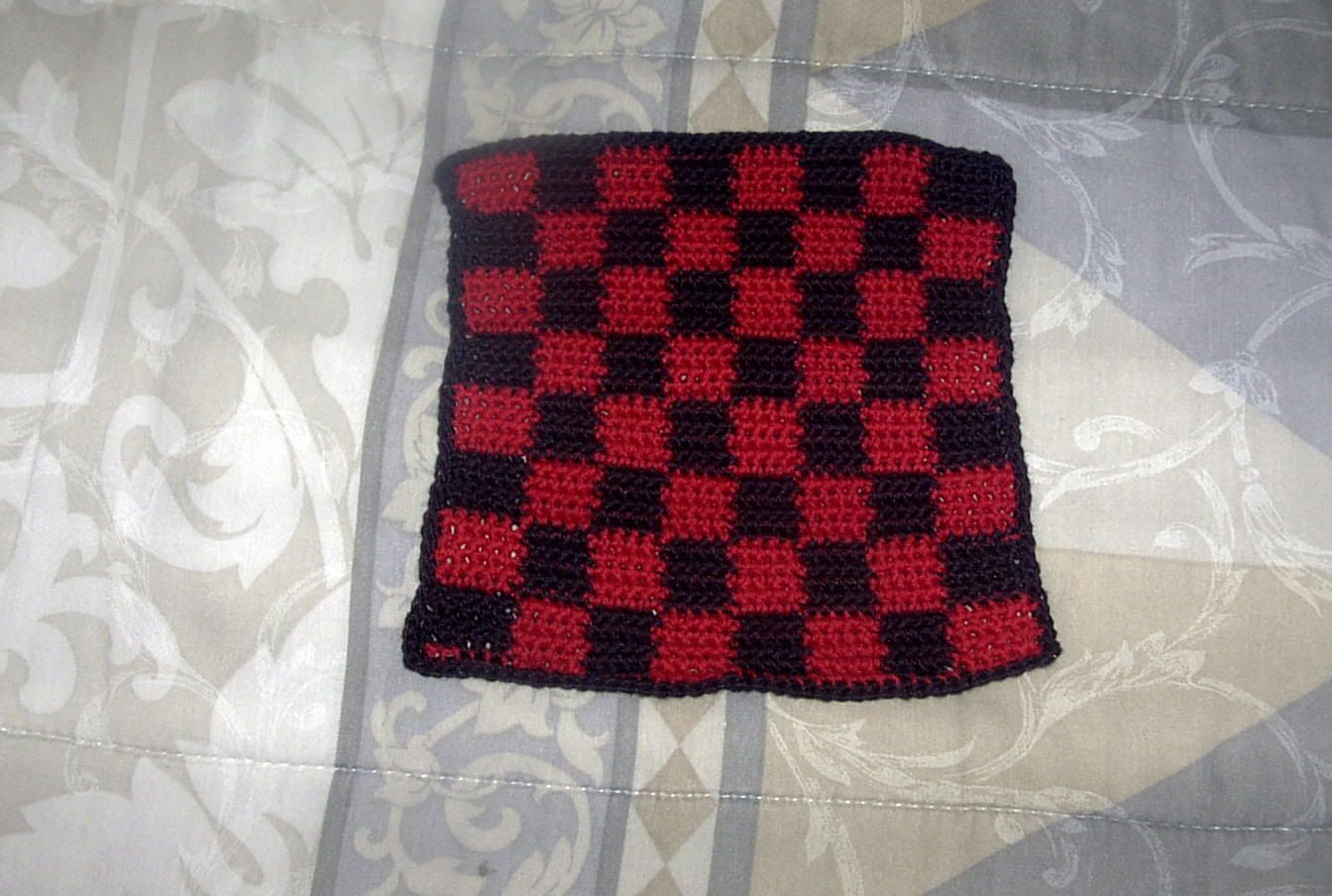 And here we have a checker board. It's from the Crochet-Pattern-A-Day 2006 Calendar. This one was relatively easy. Just color changing. I like how it turned out.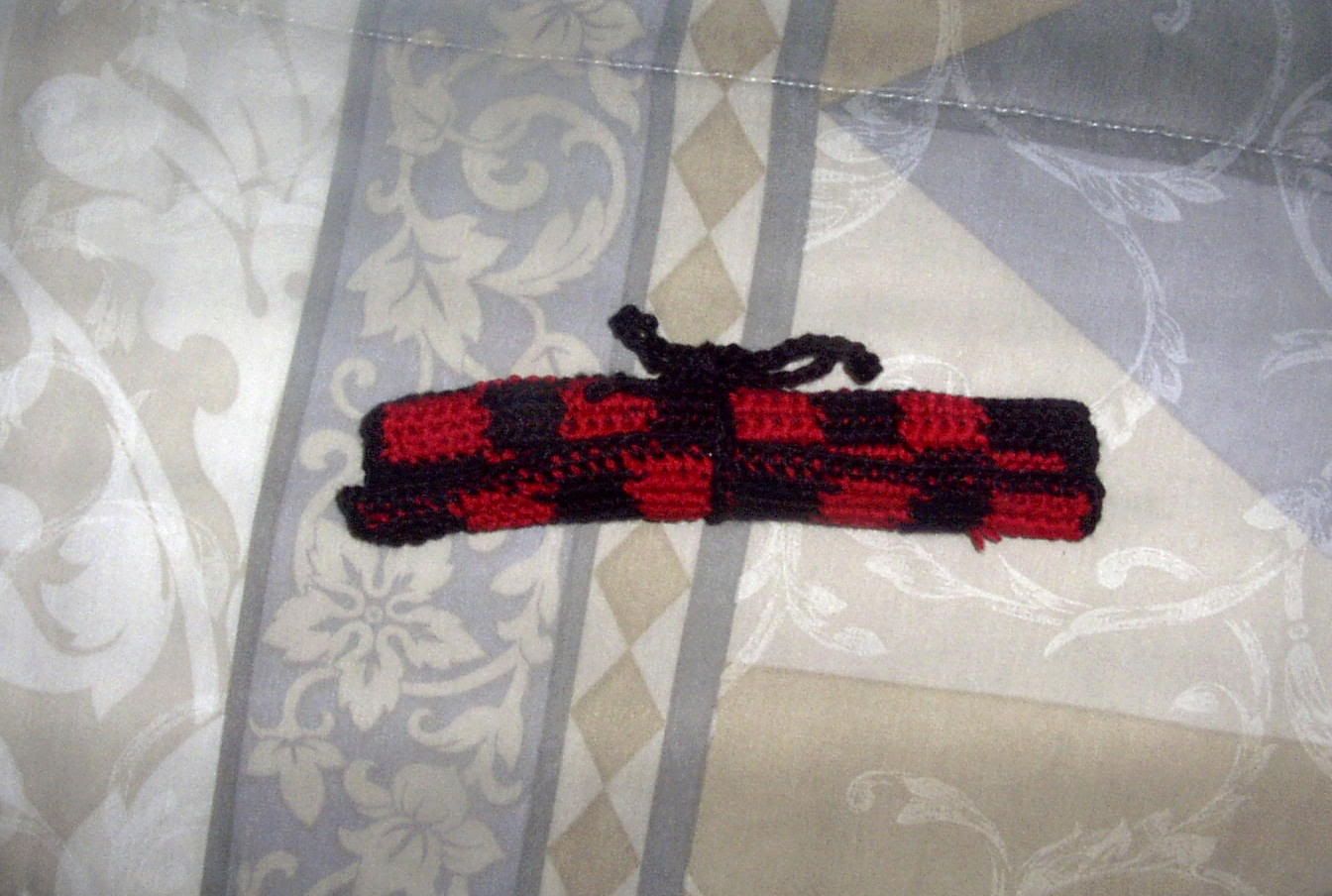 And, you can roll it up and put it in your backpack to take with you. Or purse...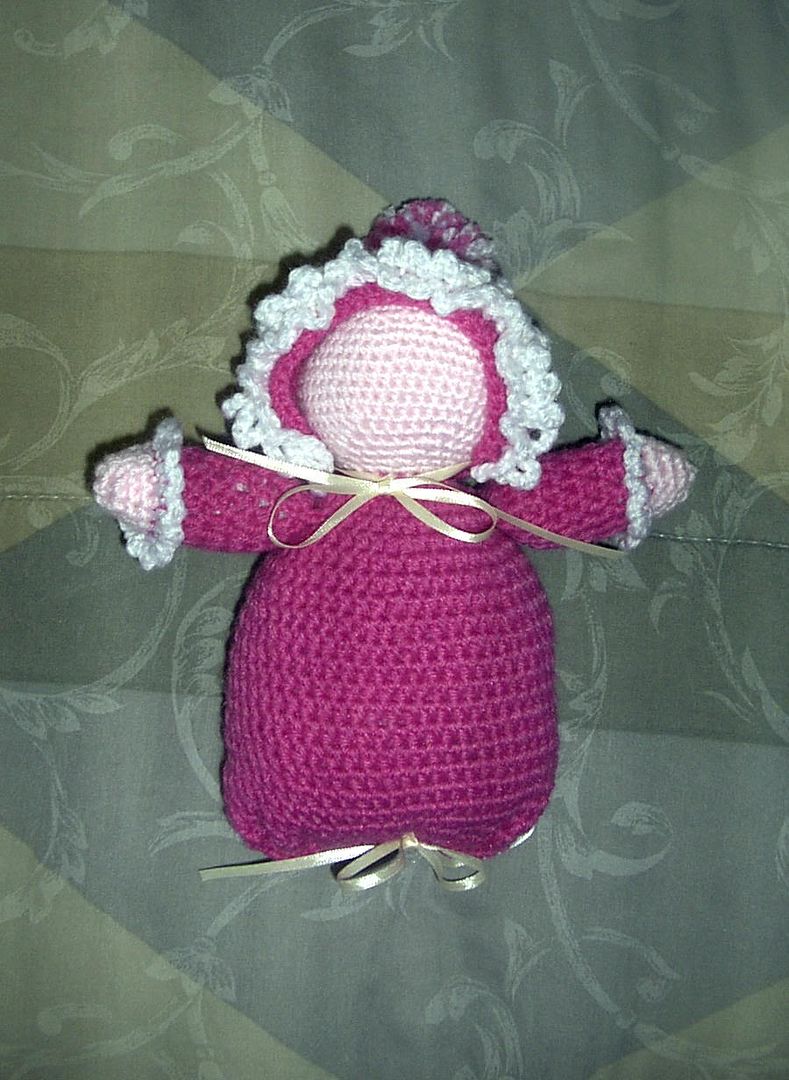 And here is a Bunting Doll. I love this doll. I want to make one for myself. I must have either 1.Not have had many toys when I was little (actually, I don't think I did have many. I had a couple dolls though.) Or 2. I'm still a kid at heart. I'm really happy with how all the toys turned out. I still don't have the toys from my swap partner, but, that is because I told her not to send them yet. (Since we were gone.) The kids will be excited when they get them. (So will I!) I got a lot of crocheting done on the trip out there. I actually didn't finish the shrug I am working on, but I got a LOT done on it! I am done with the first sleeve. I will post pictures of that when I get some batteries for my camera. I also finished three twelve inch comfortghan squares for
Karla
. (They are for a comfortghan for someone she knows, not for her.) Well have a nice week everyone!