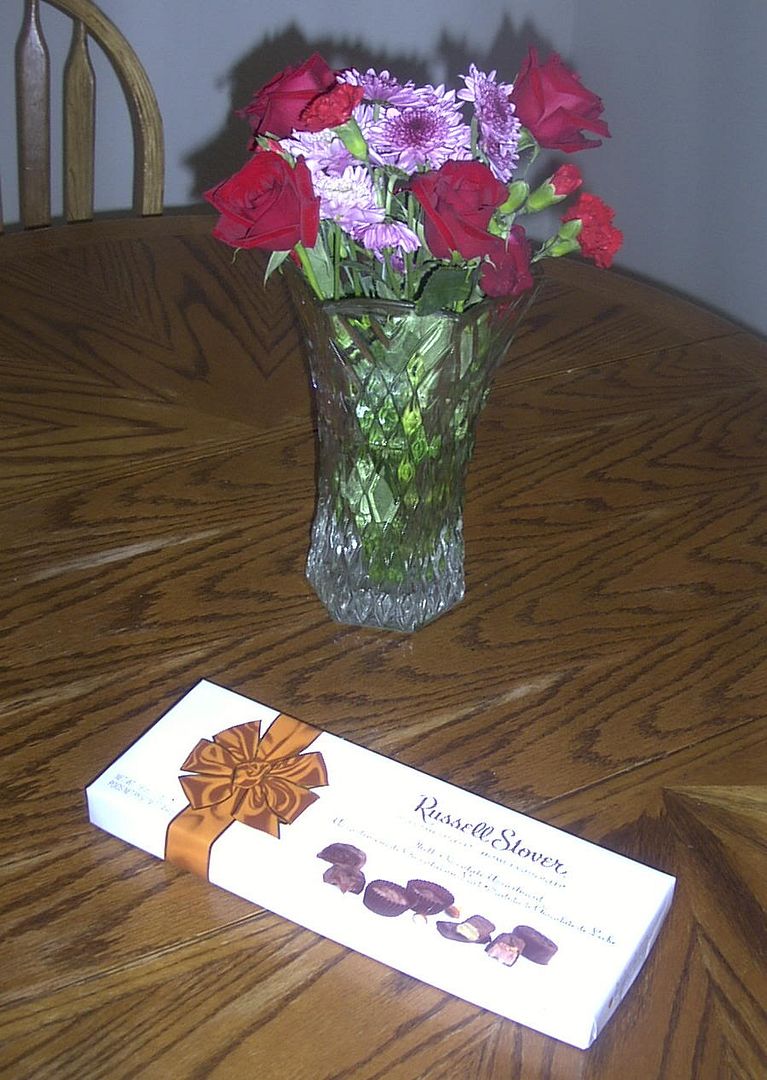 Look what my husband brought home for me last night!! It wasn't even a special occasion or anything. (Unless you count me getting really irritated with him the night before...) Hmmm... Well it was nice anyway. The flowers are beautiful. And the chocolate was delicious. Yes, was... I didn't eat it all. Three little candy vultures kept buzzing around, 'Can I have another one?' And before long you couldn't even go by the little diagram any more, they were all so messed up. I thought about Forrest Gump, when he said 'Momma always said "Life is like a box of chocolates... You never know what you're going to get...' " ;p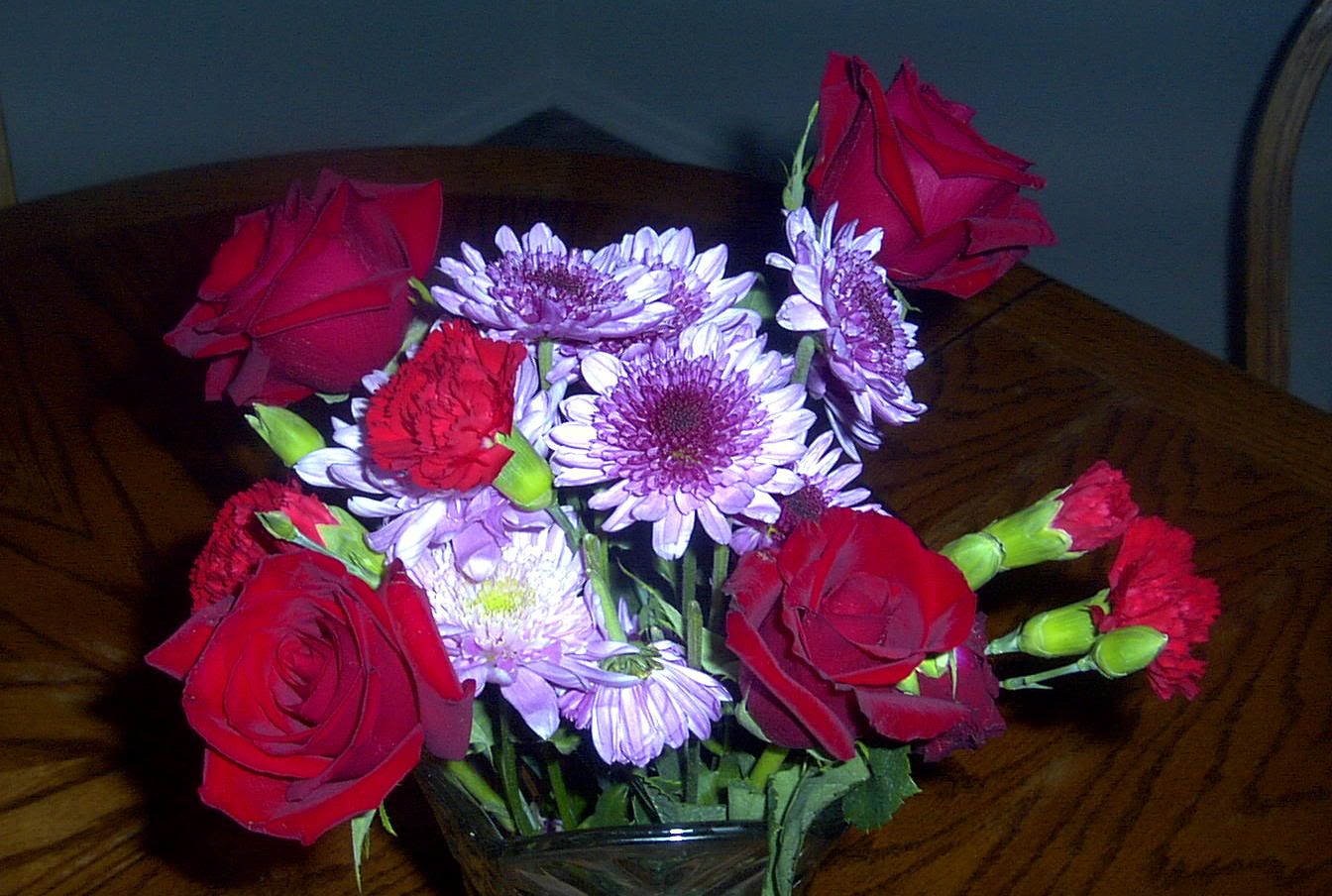 Here's a close up of the flowers. Red roses, and a couple red carnations. And, I don't know what the purple ones are, but they are pretty.
Here are some things I have had done. Well the turtle I have had done for about a month. I just never took a picture of him yet. He's cute.
Side view. He's
Reecie's Turtle
. Maybe I did post about him before... Well sorry if I did. He's cute enough, I guess I could post about him twice...
And, here are two
'Computer Bugs'
I just finished. The bee one I just finished tonight. The other one was finished yesterday. I tested them for Kristen via Crochetville. I don't know if we're 'supposed' to do all three, or what. I may end up doing another one anyway. The other one is a bigger bee. I think he is the biggest one. The 'bee' I made isn't really supposed to be a bee at all, but that's what my son wanted. (We went to a Nature Center today and they had a live bee hive... You can guess the rest...) ;p So, I may be making a 'Queen Bee' after all...