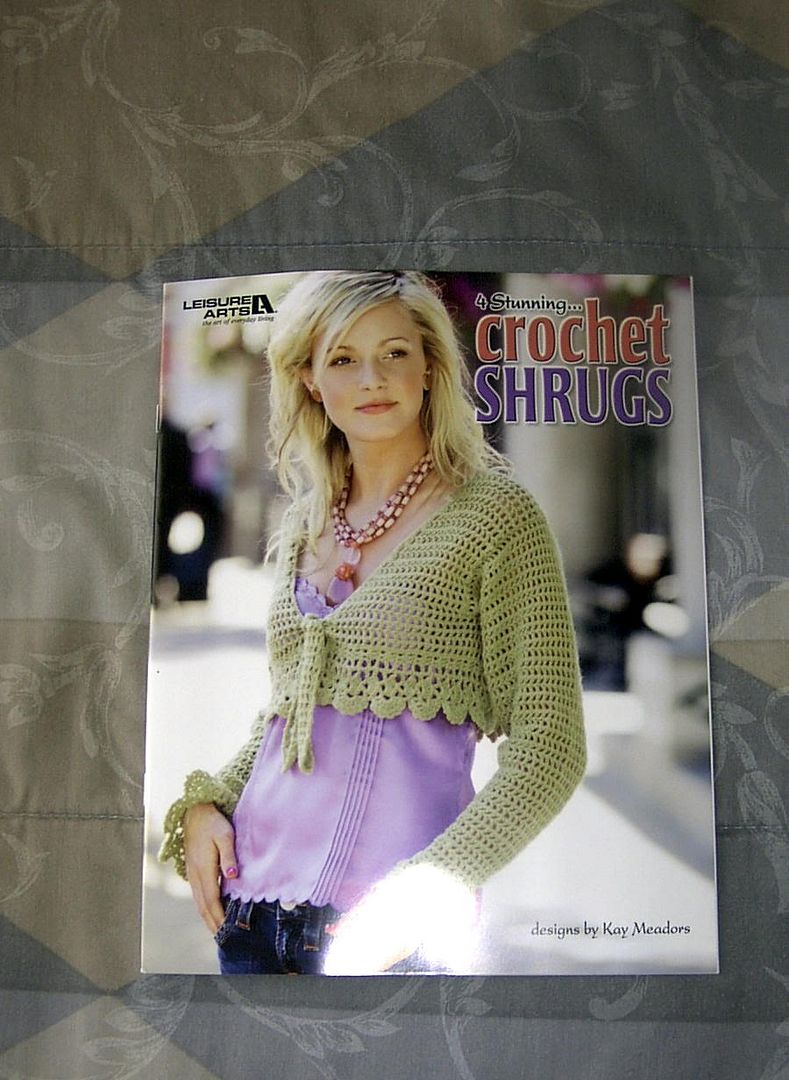 I finally broke down and bought this booklet. I kind of wanted it for a while, but kept saying 'I'll never make any of those...' But, recently I have been wanting to try more challenging projects. And actually make something for myself to wear. Although I have to say, it won't be saving me any money. I could probably buy a shrug at the store for what I pay in yarn. Fortunately, I have some yarn that my secret pal from the Autumn Secret Pals swap sent me. I don't think it will be enough, though. I think I need three more. So, it will still be a lot less expensive though! Than if I had to buy it all. Unless I bought baby yarn. (There aren't any good colors though unless you order it from a catalog.)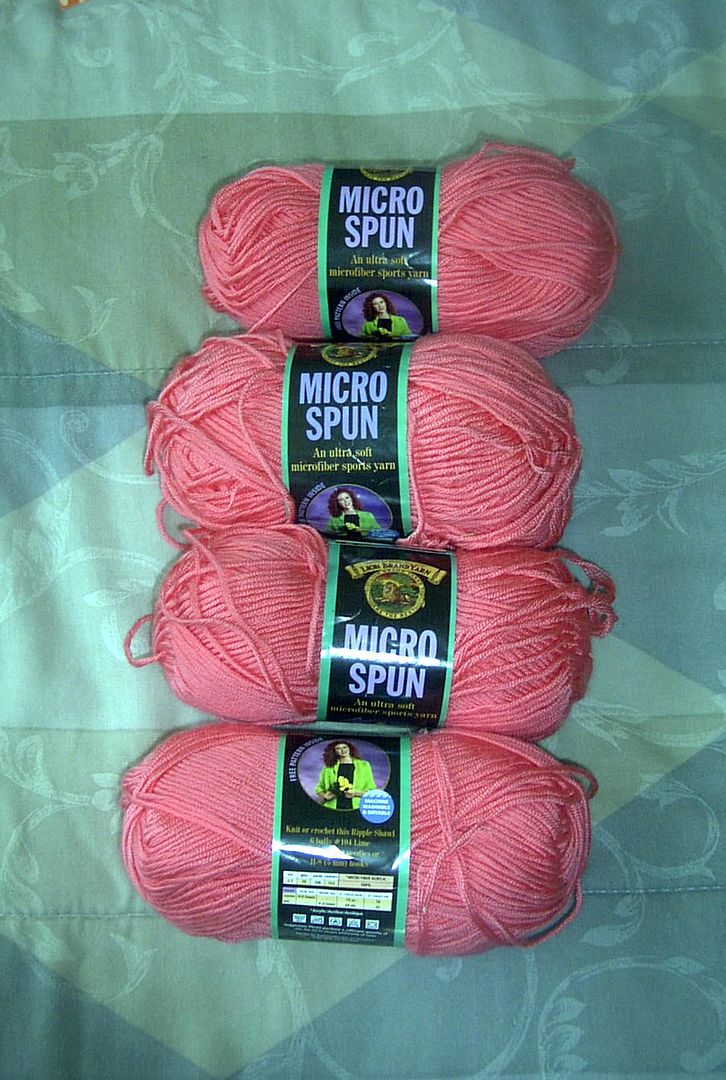 This is the color. It's 'Coral'. And, I think it goes perfectly with this skirt:
I looked at every single store around to try to find yarn to make one for another skirt I have. (It's greens and pinks...) But, I couldn't find any the right color (without going broke, that is!) to go with that skirt. So I got out my other skirt and said 'Hmm, this goes pretty good together...' Now, if I can just find the same dye lot!! This may be a wild goose chase...