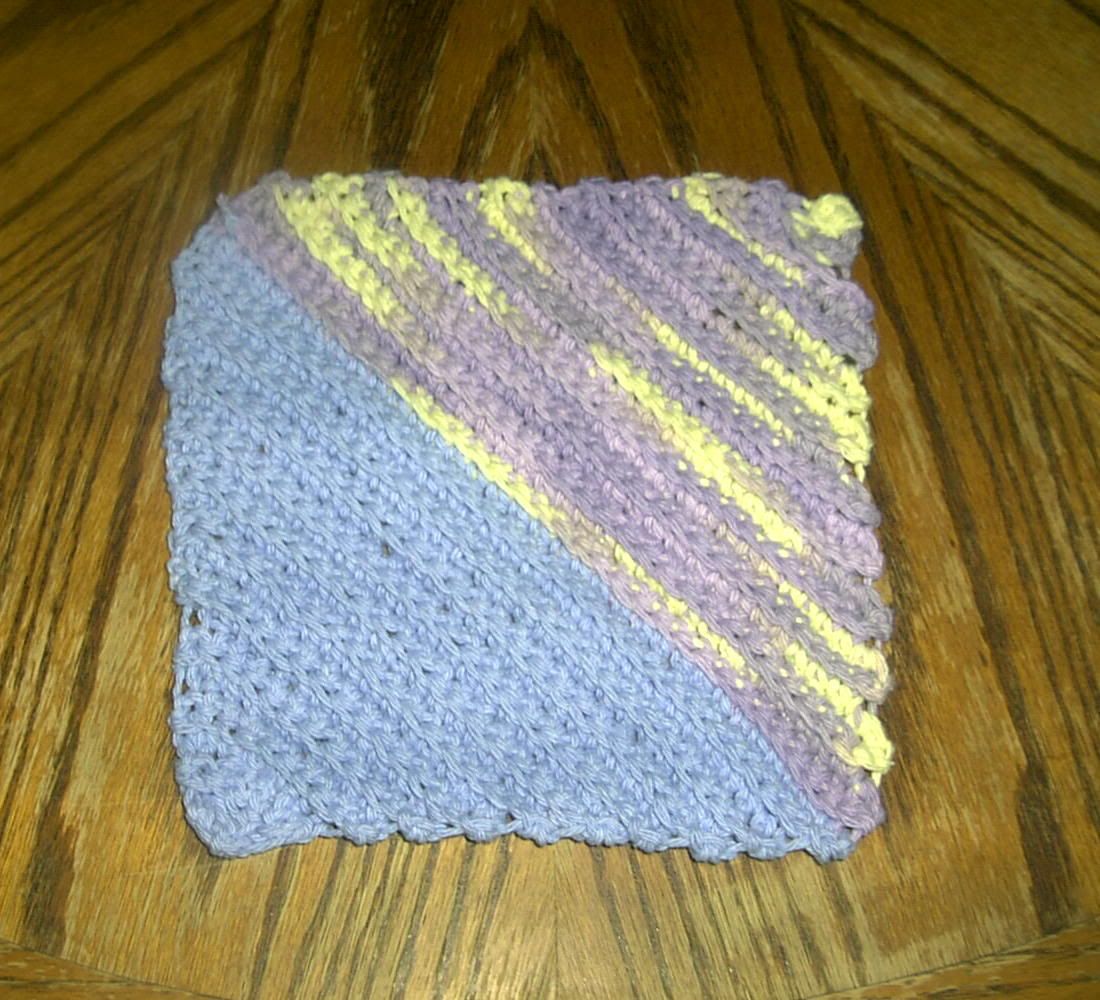 Yesterday my husband called me on the way home from work, and we were talking about (nothing...) 'What are you making for dinner?' 'Food' 'What kind?' 'The kind you eat...' ;p Then he got around to telling me he was at the new house and I had a package there. :) It was from my secret pal! (The one who I was sending things to..) So, after dinner we went back over there and I got it. Inside were all these goodies. The dishcloth, above. She said it was from 'tail ends'. I think it is so cool! I love the two different colors, and the triangles. It reminds me of the knitted 'Idiot's dishcloth'. And, she said it was one of the 200 Crochet Blocks in the book, so I have this pattern! And, look at all the other goodies she sent:
A Moser-Roth package of premium milk chocolate bars! My husband said he doesn't like it. (Yay! I thought...) She also sent a baggy full of little chocolates for the kids. (Which you can see is almost gone.) An adorable little square box tape measure. It's so cute! And, a beautiful pendant bookmark! It's so pretty. I didn't have a chance to really look at it until this morning, and then I noticed....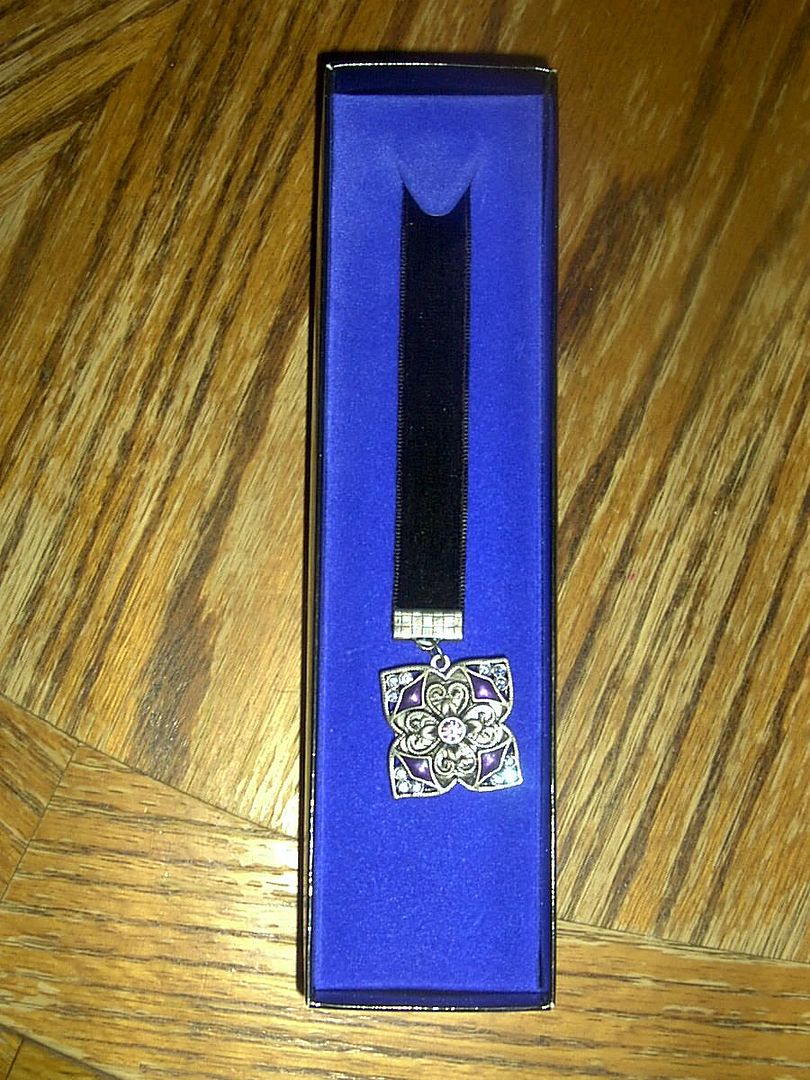 It is a locket, too! I love it! It is so cool!! Thank you Lene for everything!!!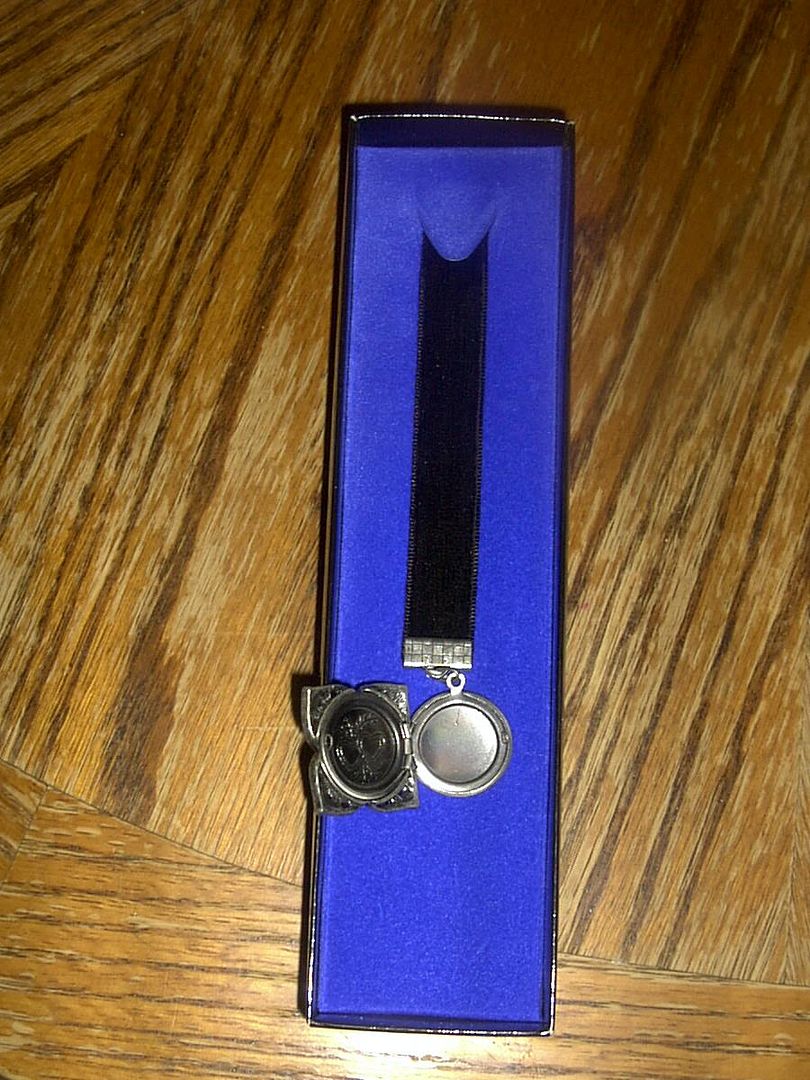 She also sent a bunny pin but it has been confiscated by the nine year old. (He's the middle child you know...) Don't get me started on that... ;p Thanks so much Lene!!