I got a postcard from my brother and his new wife from Waikiki, Hawaii. They went on their honeymoon there. I have never ever been to Hawaii. Probably because I don't like to fly. Maybe some day when the kids are grown and moved out we can travel...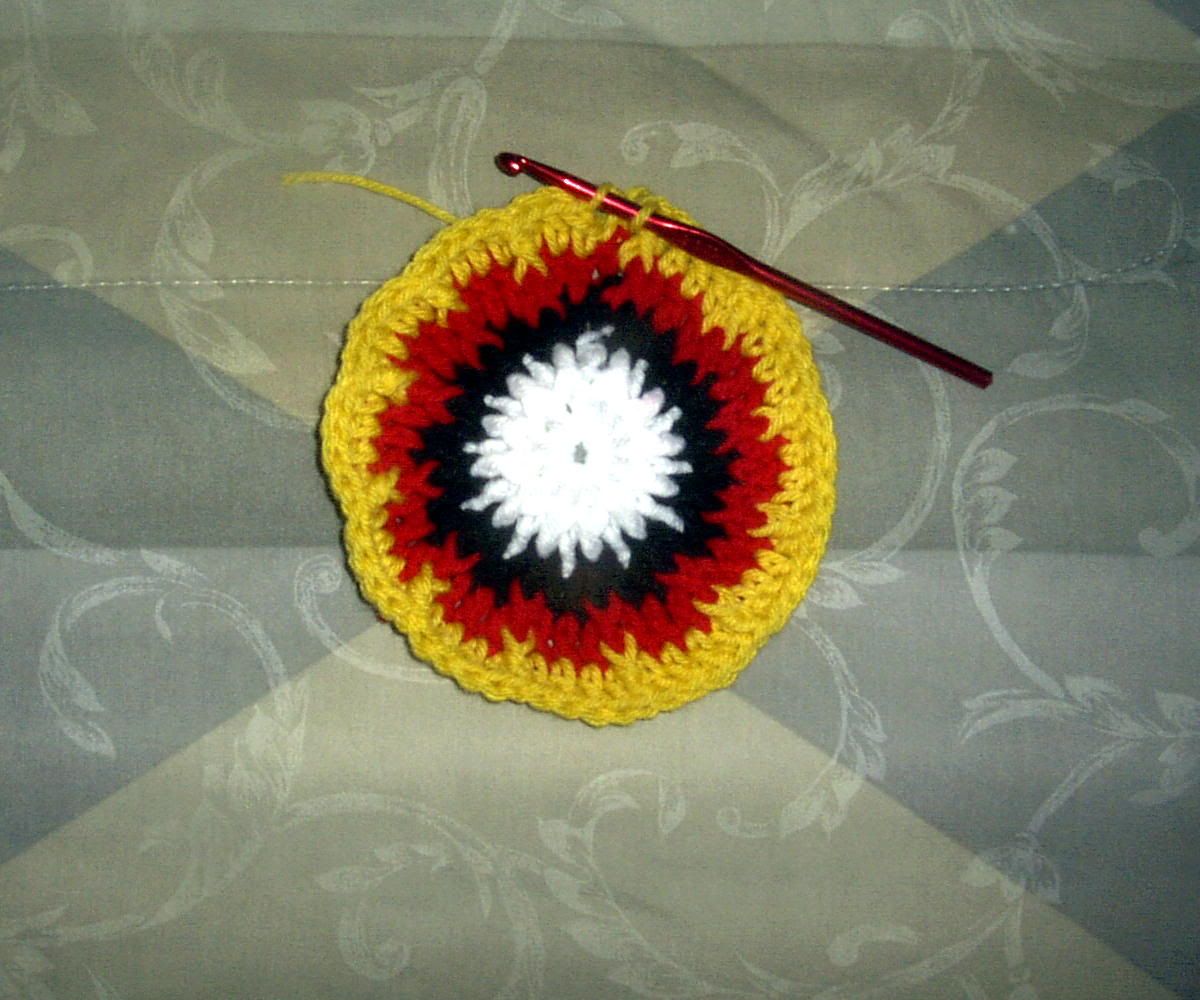 Here's a square I'm working on. It's called the
Pride Square
. I'm making it for a family who lost their son when a tornado ripped through Pine Ridge. (Right after they got blasted with two feet of snow.) I think I may have to make another one, this one is already 9 inches wide at row 7. It's 'supposed' to be 6". Guess a size I hook is too big. I think that's the most irritating part about making 12" squares. (Or any size square for that matter.) They never turn out to be the right size. At least for me, anyway. I should be working on toys for the toy swap. I don't even want to think about it, though. I am almost done with the Hello Kitty body. I just need the motivation to pick it up and finish it. I hope the other toys aren't this bad.... Well I should go get dinner going.