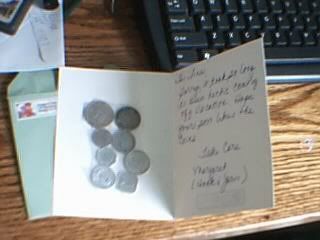 From Margaret. She went to Antigua and brought back some coins for meand my son who collects them! I have collected coins since I was about 19 years old. It's a hobby I got one of our sons into... They are so neat. Thank you so much for thinking of us, Margaret!!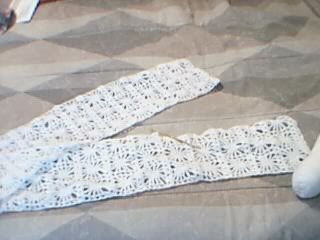 And I have a little progress on my shawl. I am glad I wasn't depending on it or anything by this weekend! 1. I didn't even go to the wedding I was making it for. (I had to work.) And, 2. I didn't finish it.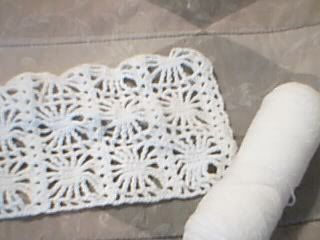 Here's a closer-up view. So you can see the *spiderwebs*. I had to frog this thing and redo it I don't know how many times. That's what happens when you try to crochet while a million other things are going on... (well at least for me, it does....) After I had been working on my shawl for a while, I noticed
Skydramini's post
about the shawl she made her mother. I
love
hers!! It's so beautiful! And it's the same spiderweb pattern, but on a slant. I want that pattern so bad. She did mention it was in Russian. LOL I can't read or speak Russian, but... there was a chart. And I do pretty well reading from a chart. Oh well. Maybe someday I'll have enough spare time to sit down and figure it out. (Ha ha ha...) I do want to make my mom a shawl too. But I'll have to see what color/style she wants, first...