Here is the first toy we got out. I just kind of knew who this one was for... :p (I think he likes it!)
Karla sent a few Happy Meal Toys, too- Woo Hoo! (Can
never
go wrong with those!)
This one came out too dark, but he had a huge smile on his face here. Karla made him a snake!!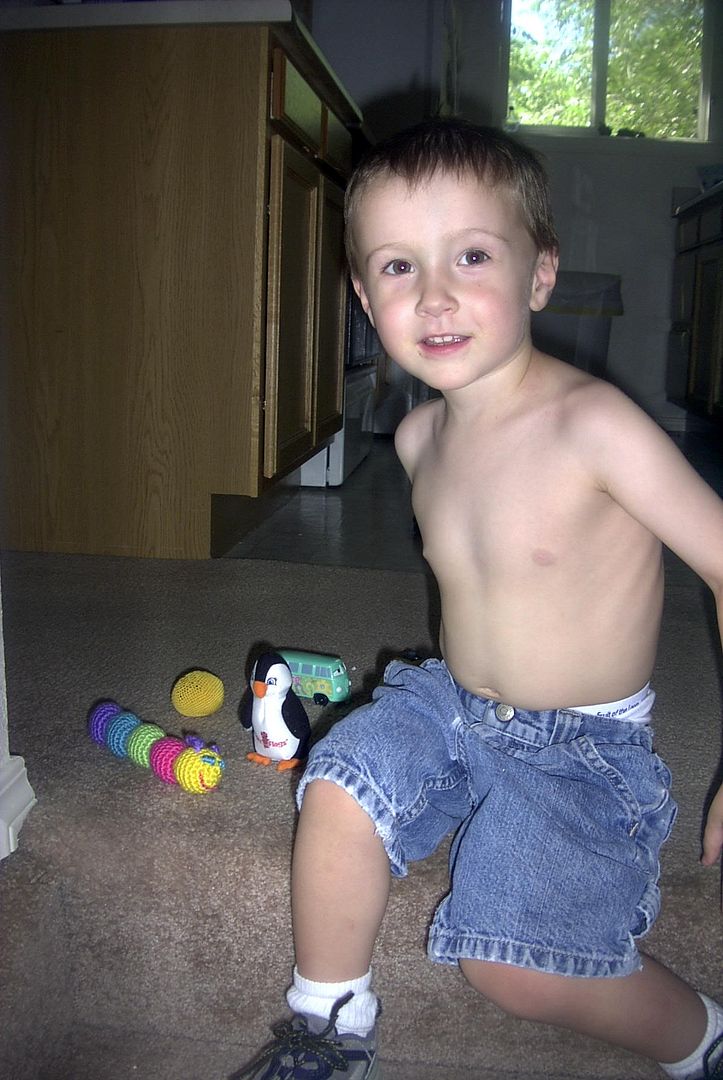 Here he is ready to go play with all his new toys! He took them outside then put them on the lawn chair so they wouldn't get dirty. :p
And, here is the teenager with his (what he has decided is a) CD holder.
With a couple of his CDs in it already. About ten minutes after I gave it to him and told him who it's from, he came outside and (with it in his hands), said, 'This is cool. I like this.' Karla, coming from a teenager, I think that is a good sign you did a good job deciding what to make him! :)
And, last but certainly not least, Karla also sent me some goodies, too!! Thank you so much, Karla. I have never tried the 'Primo' yarn, but it is wool! I love it! And I of course, always love the Sugar n' Cream to make dishcloths with. And some really pretty ribbon bookmarks with pendants on both ends. Thank you so much for everything, Karla!! The kids all really love what you sent, and so do I.