Well the bad news is: Our computer fried on Thursday... :( All my pictures and patterns are gone! My husband says he thinks it is an electrical thing and can be fixed so we will be able to get our files... (I hope so.) Lisa was SO nice to send me a pattern that I had, thank you so much Lisa. I printed it out right away! :P I did have one more saved in my mail folder (one I really wanted, the 'Crazy Casserole' one). Hopefully I will be able to transfer all the other patterns I had, and maybe put all my pictures on CDs? Anyway.... with no computer it is amazing how much other stuff I got done. (Makes me think... what did I do with all my time before I even had a computer?) I finished my Drum Afghan CAL lapghan I was working on...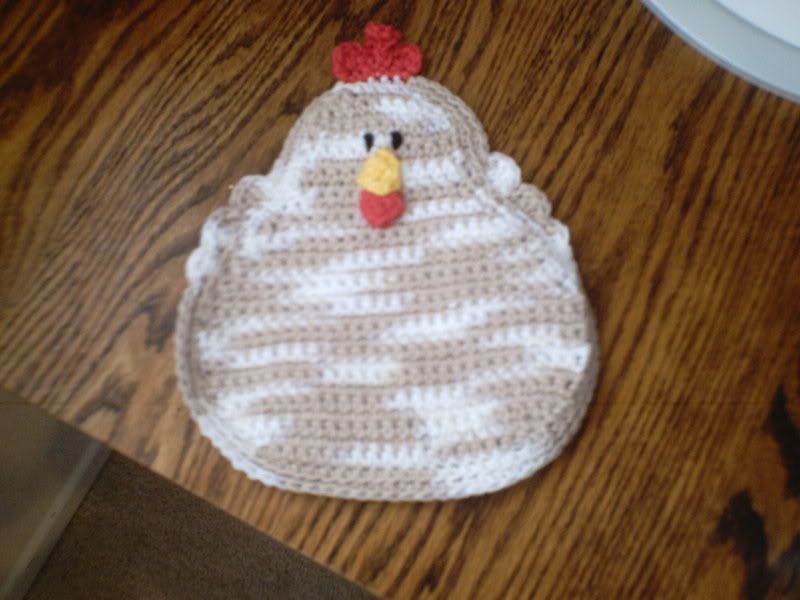 I finished two chicken potholders, for the Ultimate Potholders CAL (both CALs at Crochetville...) This one in a tan variegated. I just loved the variegated brown ones that oldonboys made, so I thought I'd do a variegated one, too.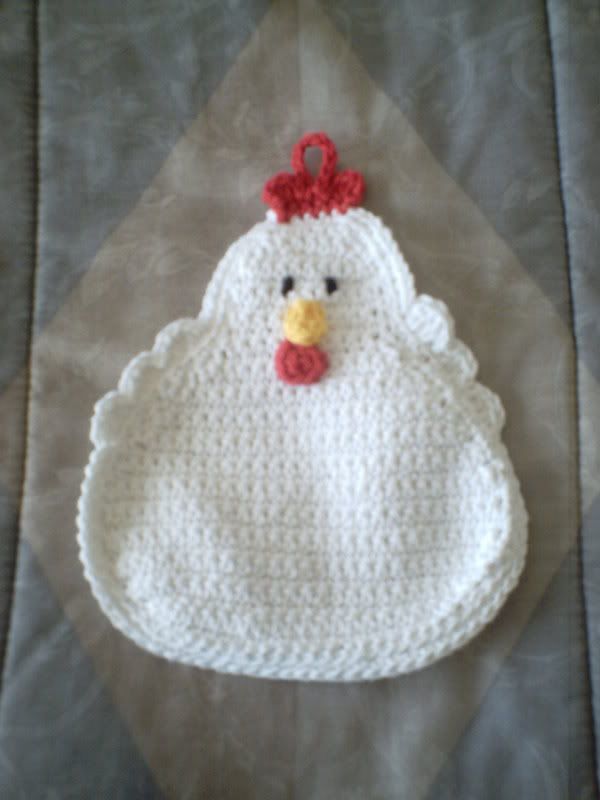 And a white one I did.... I have enough red to do a red one, too. I might wait though to finish up some more WIPs I have.... And now some of the squares I got for the Square Swap at CrochetMania! This one I got from Miss Kitty~ It is called 'Kingcup'. I love the colors in it. Miss Kitty also sent me the cutest little turtle stitch marker, I love it. Thank you, Miss Kitty!
This one is one I got from Lisa. She had said she did some of her own designs, and mine was one of them. It's great, Lisa, thank you so much!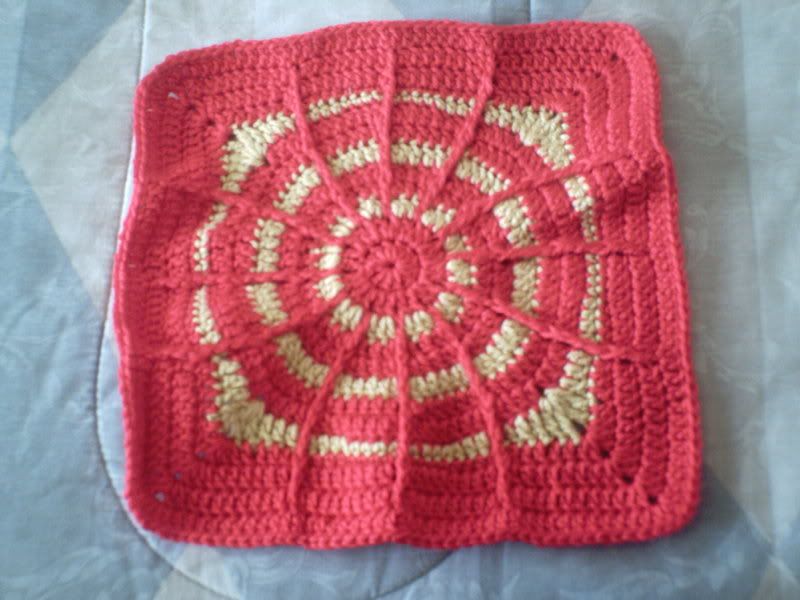 And last but definitely not least, Angelfire's square. I love the flower in the middle. I should have straightened it out before I took the picture. I think it got kind of squished on the ride out here. ;) Thank you so much, Angelfire.