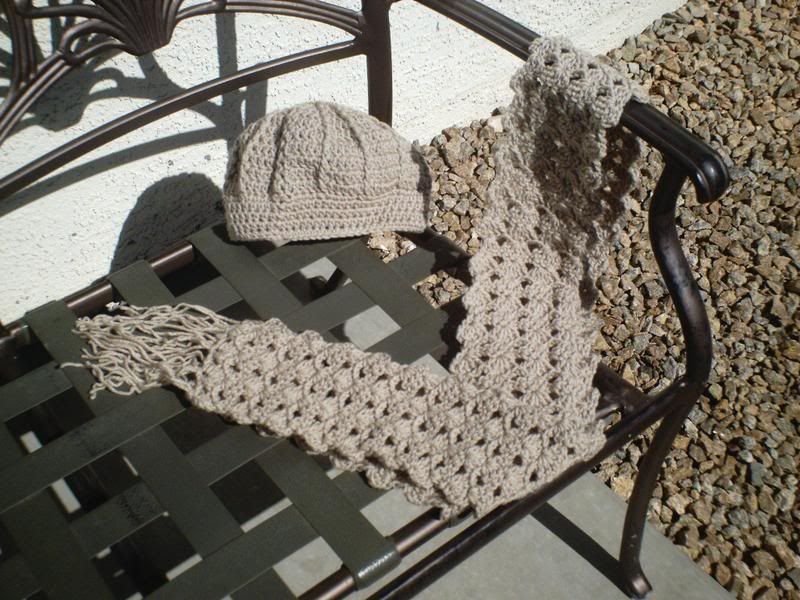 This set is for the Pine Ridge Indian Reservation... I know it's kinda getting late (especially if you've already read my last post, and consider that Spring is right around the corner...) ;P I did one more set, though...
And this is my first strip of a lapghan. I joined
The Drum Afghan CAL
. Everyone seems to just be making seven or eight blocks of color... Really, more would make it seem too much. At least for me, anyway. I am making this into a lapghan to send to Pine Ridge.... I need to go get some off-white yarn to edge it with. I am almost done with a second strip, already. The hard part is trying to make the colors "go"; it's almost impossible, really. I have just been trying to make them kind of match with the last color or two.