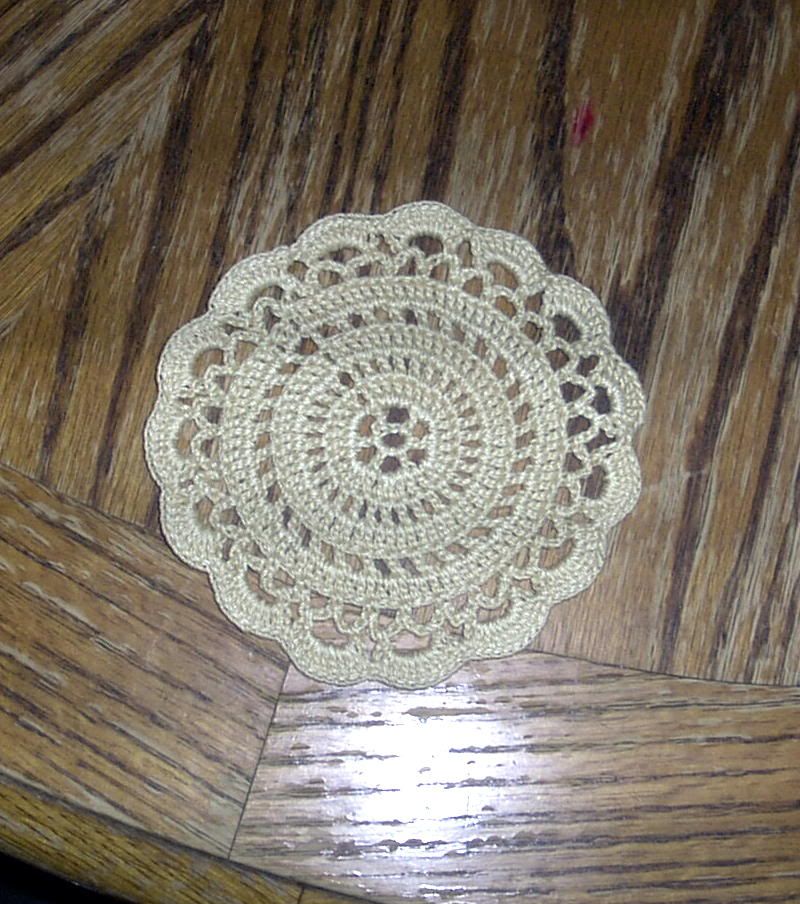 And a little doily! Look what someone sent me in the mail yesterday. It wasn't a secret pal, it was someone from
Crafting for a Cause
! And a totally unexpected surprise! (Aren't those the best surprises? Well sometimes...) It's a beautiful little doily. I love it! And thank you!!
Here is what I have been working on lately... squares! They're fast, they're fun, and easy. All of these squares (it's only five, but...) are for Crafting for a Cause. The two granny squares above, and the
Blue Columbine Square
below, are all 6 inches. The Blue Columbine square is actually supposed to be 6.5 inches, but I had been making 6" grannies with a G hook, and the basic square is just a granny square so I continued with a G hook, skipped row 5, and did dc's with the darker blue for the last row. (I changed it a little, to make it equal 6 inches.) I still haven't done the 'stamen' part in the middle. I still haven't sewn the flower on, either, but.... I thought this would be a neat square to send in since Blue Columbine is the Colorado State Flower.
And, here are two 8 inch squares I am sending in as well. The rose one on the right was sent to me by my secret pal at Crochetville. Thank you again, secret pal! I said I would 'match' her 8 inch square with one of my own to send in. And so here it is. I couldn't really find any 8 inch squares I liked online, and since I don't own the 63 squares book (that's what she made hers from)... I just whipped out the old crochet encyclopedia and found a pattern stitch I liked. So that's my square. Not a big deal but it will go into an afghan and make someone warm on
Pine Ridge
.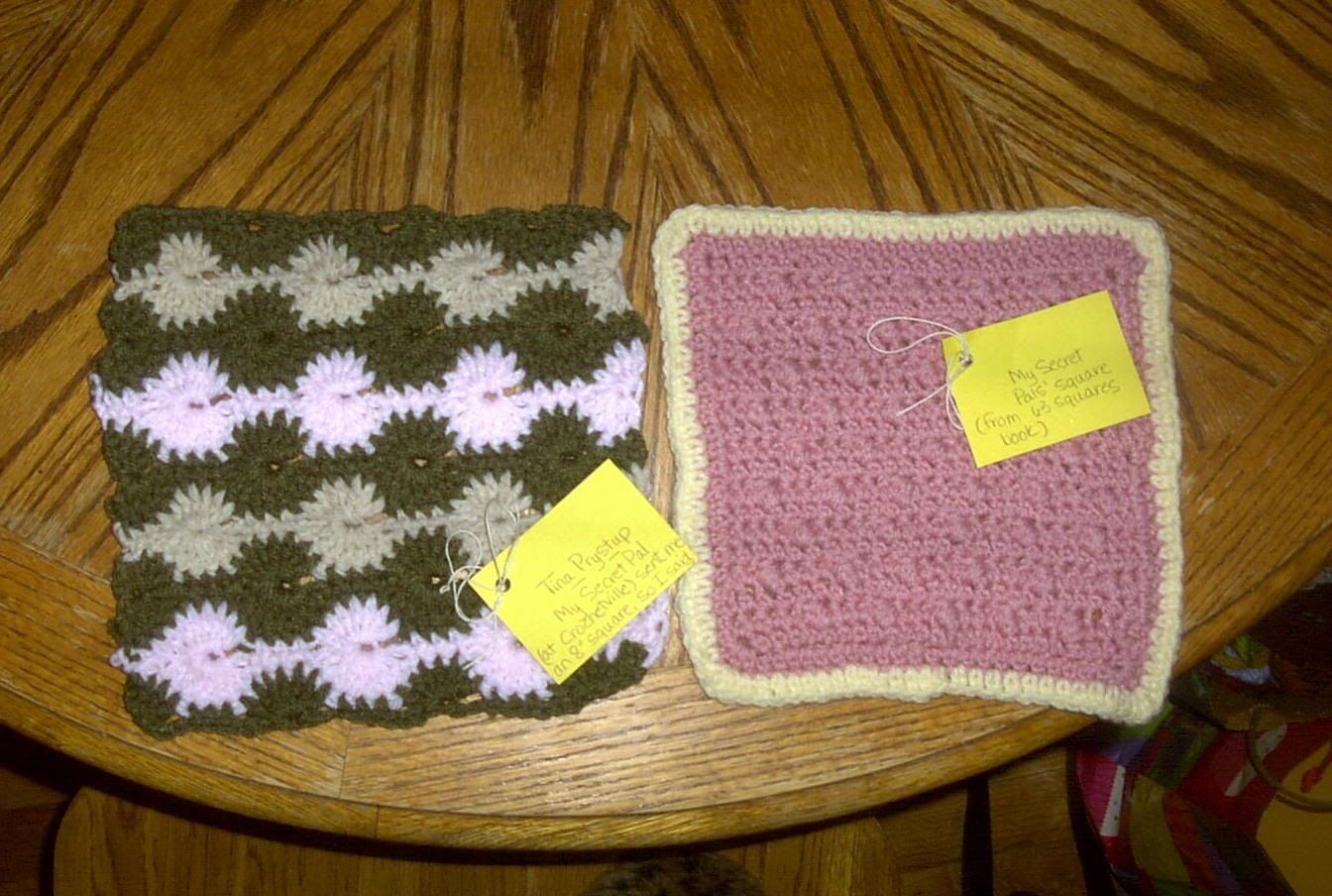 Oh and here is a 13" oddball square. I meant it to be 12 inches, but it turned out a tad big. But, someone from CFAC collects all kinds of squares, so I will send her this one. It's the
Bobby's Square
. I like it. Next time I'll use one size smaller hook. Hopefully it will turn out twelve inches then.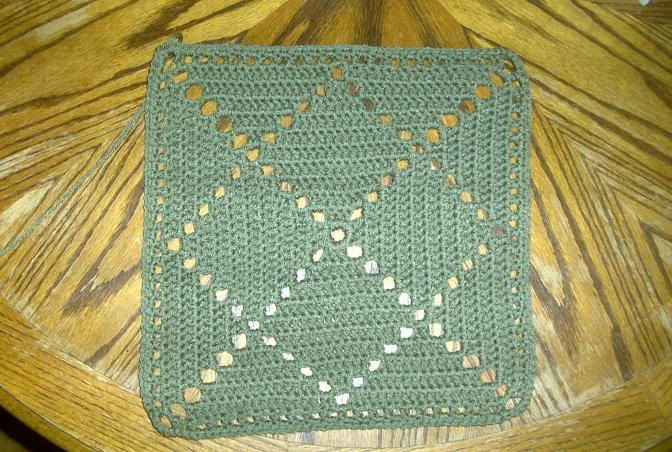 I am also working on a scrap granny afghan pattern I got from Annie's Scrap Crochet Club (or something like that.) I'm all for scraps (that's about all I have.) :) So far I like it. I would like to get some more 'scraps', though. I think I am going to go shopping tonight (by myself-Woo Hoo!). So I'll be able to get more colors. I'll post a picture of that afghan later. Have A Nice Day!