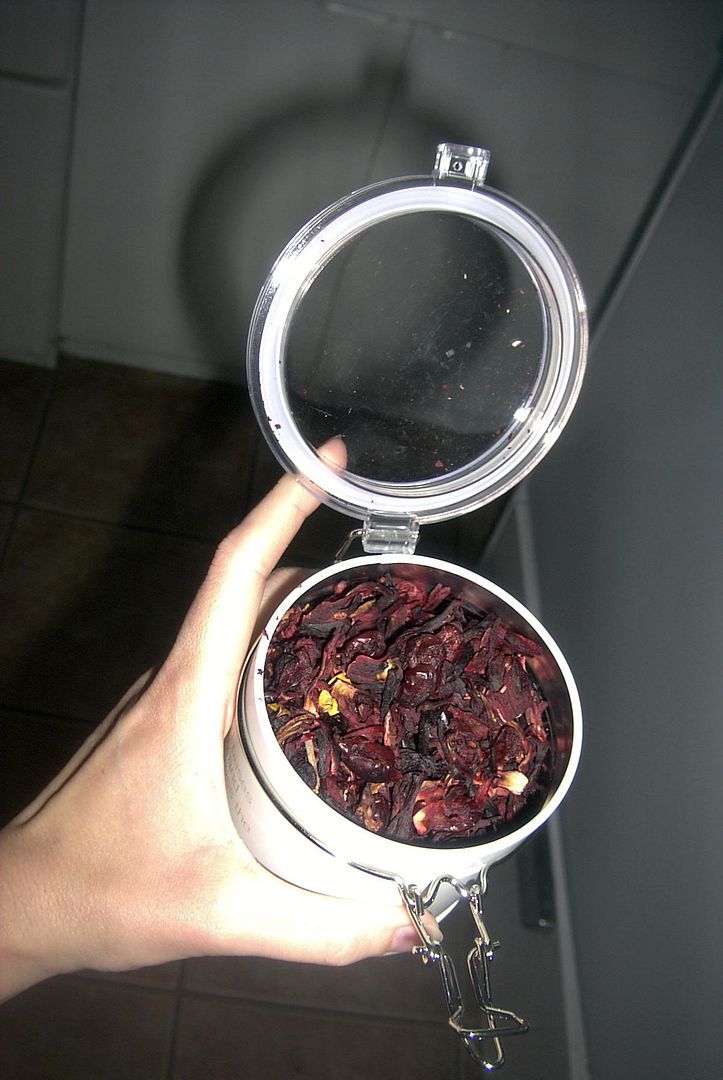 I don't know why my picture came up like that.... Anyway it is 'Berry Blast' loose tea from Adagio Teas. My secret pal sent me a gift certificate to buy whatever I wanted. Yay! Thank you, secret pal!! I went to the store last night to get some honey (milk, and a couple other things too...) so I could have a mug of this tea. I cannot drink tea without honey. Sugar doesn't do it. Anyway, it is delicious! This might be my new favorite tea.... :)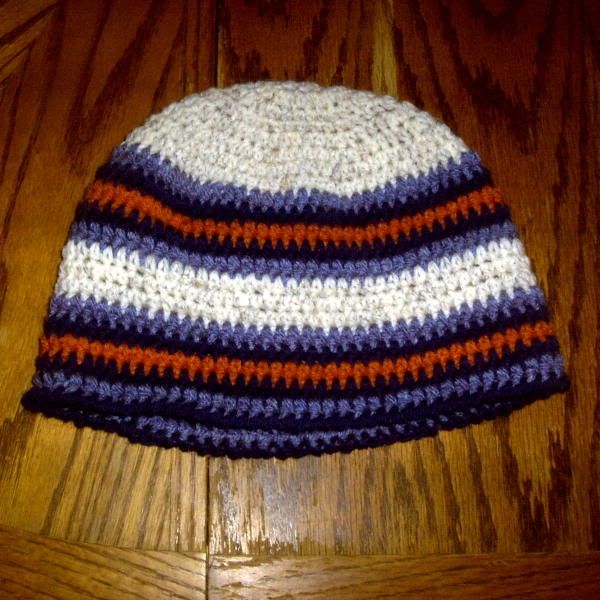 This is a hat I crocheted yesterday (outside, it was gorgeous weather!) You wouldn't know it today, it is snowing and cold. Anyway... My husband said one day, 'I want a crocheted hat'. I said, 'I just knitted you one!' 'I know, but I want a crocheted one...' So, a couple days ago, I got a free pattern of my choice from ordering something from Frugal Knitting Haus. I chose a crocheted hat pattern, just for my hubby.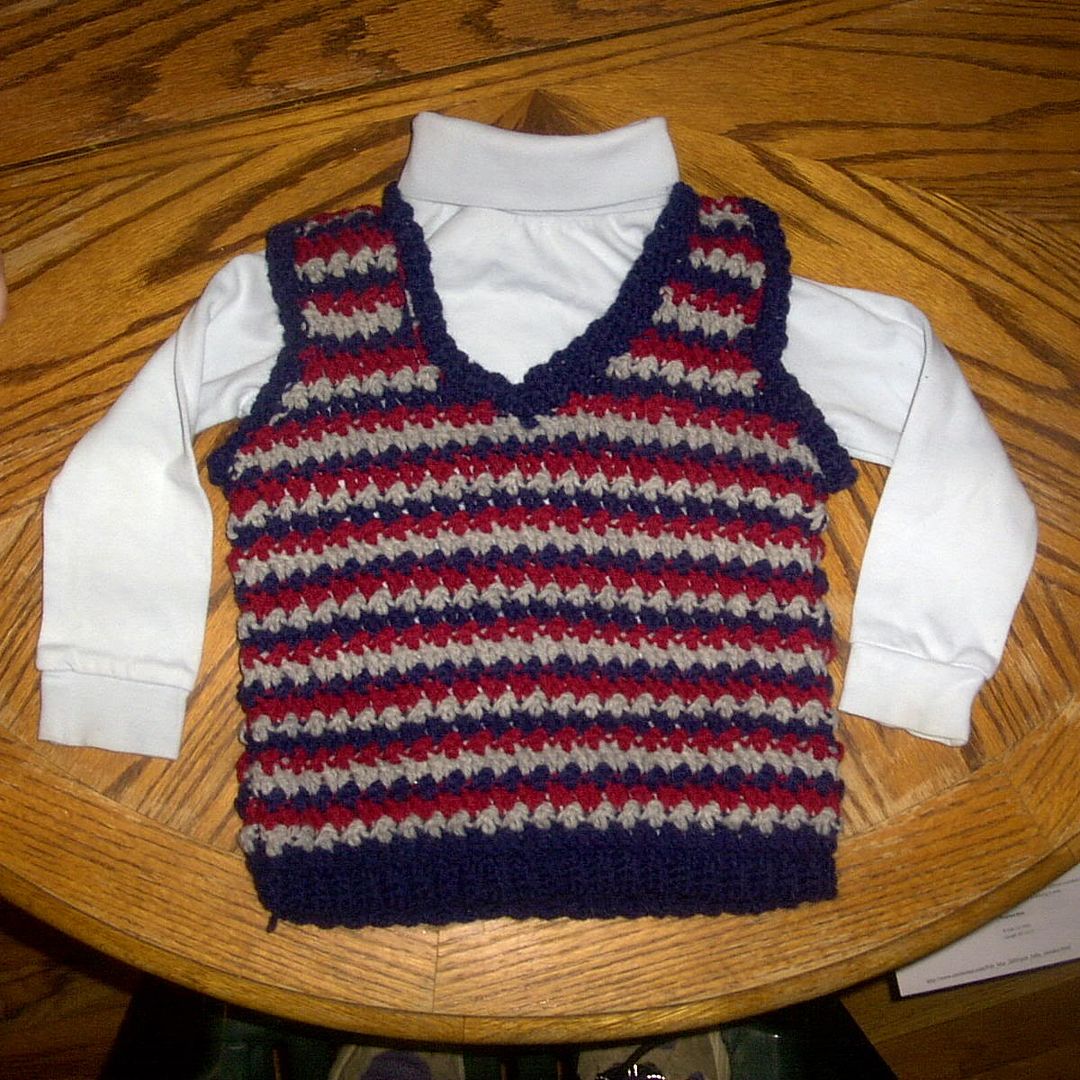 And here is a vest I finally finished crocheting, for the three year old. I made this one up. I wanted to have a grey turtleneck to go with it, but I guess he doesn't have one. I thought for sure he did. Oh well. Here it is. He likes it. And I'm glad the thing is finally done. I just have to weave in loose ends. That should take forever, but maybe while I'm watching tv or talking on the phone I can do it. Well that's about it for today.