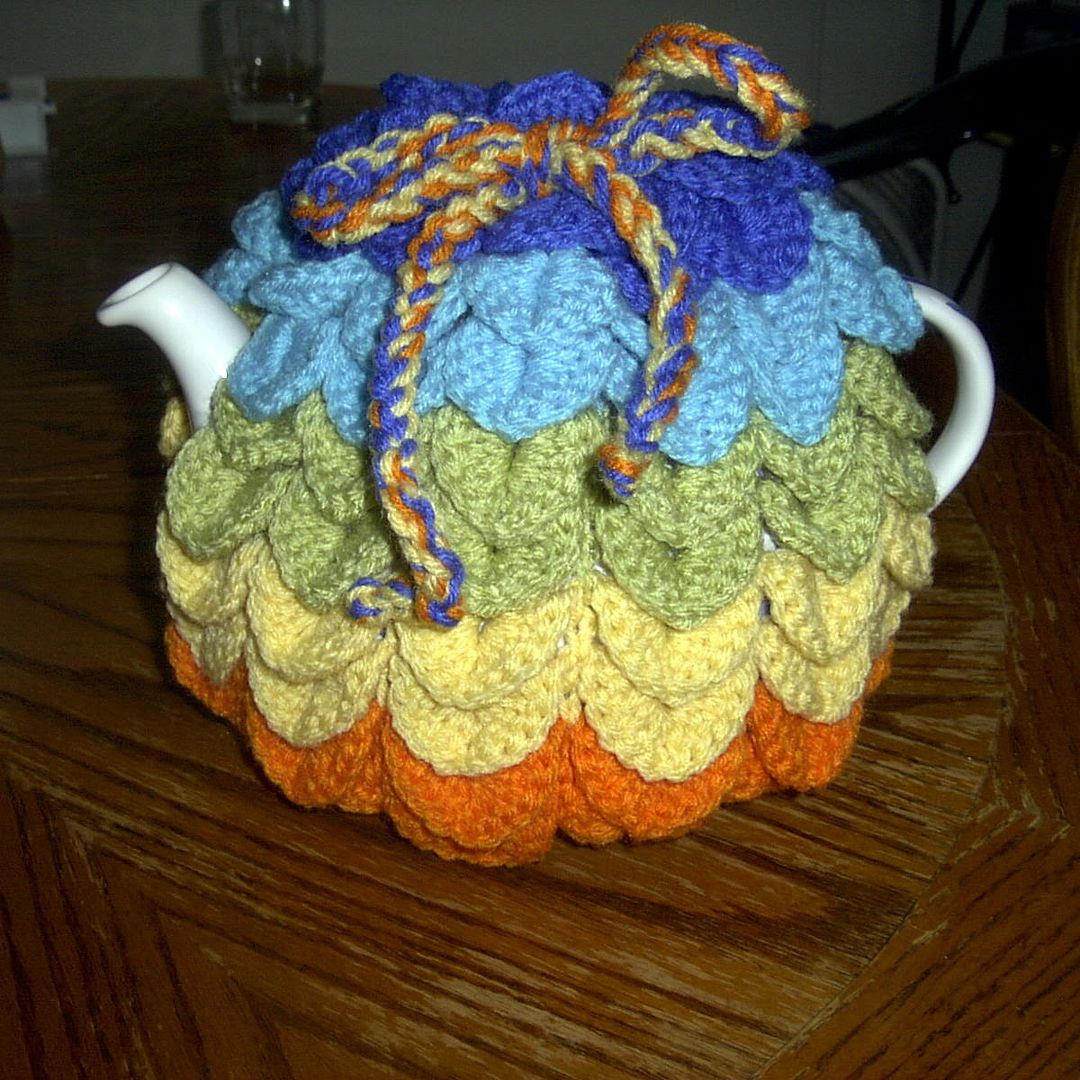 This is
Cupcake's Scalloped Tea Cozy
. Tami said she liked bright colors. I really like the way this one turned out, too.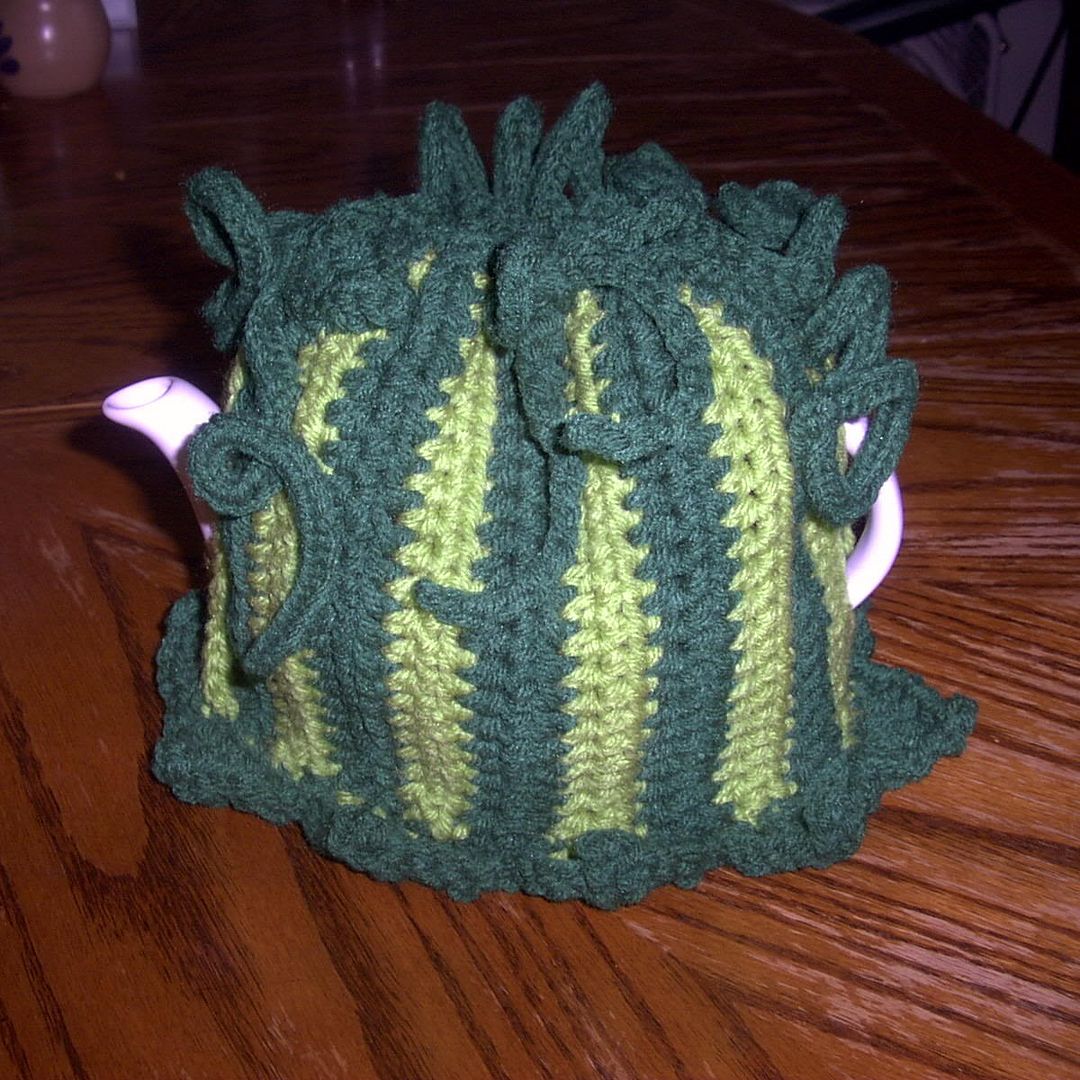 Then this one is one I made up. It's supposed to be 'Poison Ivy'. I don't know if I'll make another one of these or not. I might, just to sell on my etsy store. Which, by the way I opened up an
Etsy Store
! So far I only have one scarf pattern on there. But I have a few ideas in my head, like this tea cozy pattern and a couple more...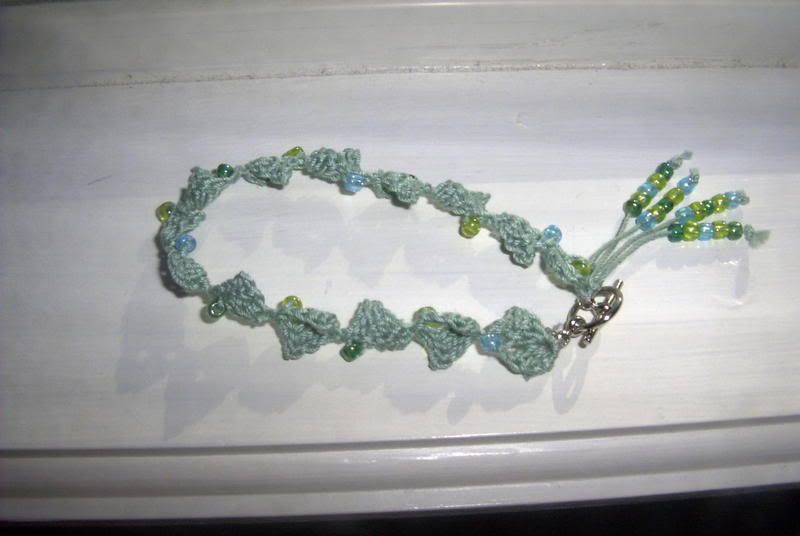 And here is a bracelet I tried out. I *think* this is my first experience with crocheting with beads. I can see this becoming a new obsession, easily! I made this one for my mom. She said she liked it. I think she would tell me if she didn't like it. Well anyway, I like it and I plan to make some more in different colors, too. I want to buy some different colored beads soon. You can find the pattern... where else, but at
Crochetville
, of course. :p I strung fourteen beads on size 10 thread and used a size 6 steel hook. Then I cut two pieces of the thread about four inches long, tied a big knot in one end then strung about ten beads on (five for each end of the tassle.) Then tied a knot in the other end, strung it through the end of the bracelet with five beads on each side. (I made two of those.) Then for the toggle, I just sewed them on with thread and a needle like a button. Thanks for stopping by; I hope you all have a nice week!